ATOMIC AGE III
DePaul University, Chicago, IL
Friday, April 15, 2016
Schedule
5:30 – 6:00

Reception: Slide show of Illinois nuclear reactors, photos taken by Kelsey Haslam (Senior, Honors Program)

6:00 – 6:15

Opening Remarks: Dr. Norma Field, Professor Emerita, University of Chicago

6:15- 6:30

Student Presentation: "Responsibility in the Atomic Age" by Robert T. Johnston (Senior, Honors Program)

6:30 – 7:15

"From Hiroshima to Fukushima: What We Have Learned about Radiation Effects on Non-Human Biota (And, Why Don't We Know More?)" by Dr. Timothy Mousseau, Professor, Department of Biological Sciences, University of South Carolina

7:15 – 7:30

Q & A

7:30 – 7:45

Break

7:45 – 8:00

Student Presentation: "Environmental Injustice through the Lens of Racism" by Jasmine Dela Luna (Senior, Honors Program)

8:00- 8:45

"Atomic Age: A Pueblo Woman's Perspective" Ms. Marian Naranjo, Director, Honor Our Pueblo Existence (HOPE)

8:45 – 9:00

Q & A

9:00

Closing
Location
Richardson LibraryRosati Room 300 (3rd Floor)
2350 N. Kenmore Avenue
DePaul University
Parking information
Sheffield Parking Facility
2331 N. Sheffield Ave.
Parking at the Sheffield garage costs $13.25. Validation of your parking ticket is available at machines located at the Student Center and the Richardson Library. Validation rates are $9.25 and after 4pm, $7.25.
The former Childrens Memorial Hospital garage
2316 N. Lincoln Ave.
Parking is currently free for up to 5 hours in the garage.
Direction
Further inquery
Special Thanks to…
The Wicklander Fellowship, DePaul University's Honors Program, and DePaul students
Organizers
Norma Field (University of Chicago); Tomomi Yamaguchi (Montana State University), and Yuki Miyamoto (DePaul University)
---
Our Speakers:
Dr. Timothy Mousseau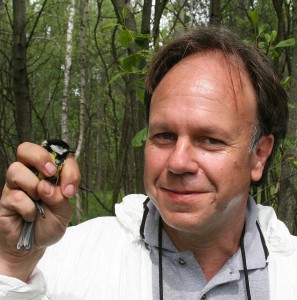 Timothy A. Mousseau (Ph.D. McGill University, 1988), Professor of Biological Sciences, University of South Carolina——Tim Mousseau is a Professor of Biological Sciences at the University of South Carolina. His research is concerned with the ecology and evolution of animals and plants with special interests in how adaptations to changing environments evolve in natural populations and the evolution of adaptive maternal effects. Recently, he has studied impacts of radioactive fallout from the Chernobyl and Fukushima disasters on natural populations of birds, insects, plants and microbes. He has authored or edited 10 volumes and published more than 190 scientific papers. He is a Fellow of the American Association for the Advancement of Science, The American Council of Learned Societies, and the National Explorers Club.
Ms. Marian Naranjo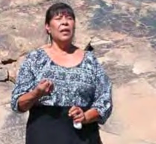 Ms. Marian Naranjo – Founder and Director of Honor Our Pueblo Existence (HOPE), a community-based organization located at Santa Clara Pueblo, New Mexico. Mother of four and grandmother of eight, and life time traditional potter. Actively is involved in addressing environmental /health issues of concern for over 30 years, as Los Alamos National Laboratory (LANL) is located within ancestral homelands, a place that is Sacred to Pueblo People. Currently, serves as the Communities for Clean Water supervisor/mentor for the Youth Council Initiative Project. HOPE also works on cultural preservation and reclamation projects within the pueblo of Santa Clara that promote sustainability for traditional lifeways. Also, supports and participates in projects that preserve and protect sacred sites in New Mexico.
Dr. Norma Field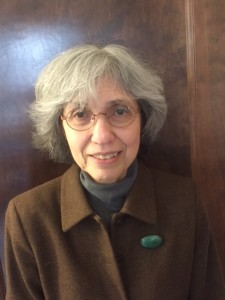 Norma Field is professor emerita, Department of East Asian Languages and Civilizations, University of Chicago. Dedicated to learning about the social implications of the Fukushima nuclear disaster, she maintains with colleagues The Atomic Age, an international news blog. She is editor and co-translator of statements by Fukushima Complainants for Criminal Prosecution, aged 7 to 87, available through Amazon Kindle: Fukushima Radiation: Will You Still Say No Crime Was Committed (2015). Work culminating in the co-edited volume For Dignity, Justice, and Revolution: An Anthology of Japanese Proletarian Literature (University of Chicago Press, 2016) shapes her approach to Fukushima.
---
Students Representatives:
Kelsey Haslam (Art, Media and Design, with a concentration in Studio Art)

Kelsey is a DePaul University Honors program student. She is a cadet in the Reserve Officer Training Corps and owns her own photography business. In 2012 she traveled to Japan where she created a video concerning the moral implications of the atomic bombings. For her senior thesis, she studied Illinois' nuclear landscape. After graduation she will be commission into the US Army's Transportation Corps as an Active Duty Second Lieutenant.

Robert T. Johnston (Finance with minors in French and Management)

Originally from Pittsburgh, Pennsylvania, Robert is a DePaul University Honors program student, who moved to Chicago four years ago to pursue his business degree. The French Embassy published his translation of a document for the 21st International Climate Change Conference, hosted in France. Robert plans on working at PNC Bank in Pittsburgh next year before pursuing further education in an MBA program or Law School, with the end goal of one day becoming an entrepreneur.

Jasmine Dela Luna (

Psychology, with a concentration in Community Psychology

, and a minor in Sociology)

Jasmine is a DePaul University Honors program student. She has presented her works, "Analysis of Social Movements: The Anti-Trafficking Movement" (2014) and "Analysis of the Disenfranchisement of Incarcerated African American Men" (2013) at the Round Table Discussion of the Sharing Social Knowledge Undergraduate Research Conference. She plans to enroll in law school in the Fall.