Salaam, I hope you had a pleasant Spring break! Please join us for the first Persian Circle talk of the Spring Quarter on Tuesday, March 28 at 4:30pm with artist Sarvin Haghighi:
Bridging the Divide

This talk will be in Persian and English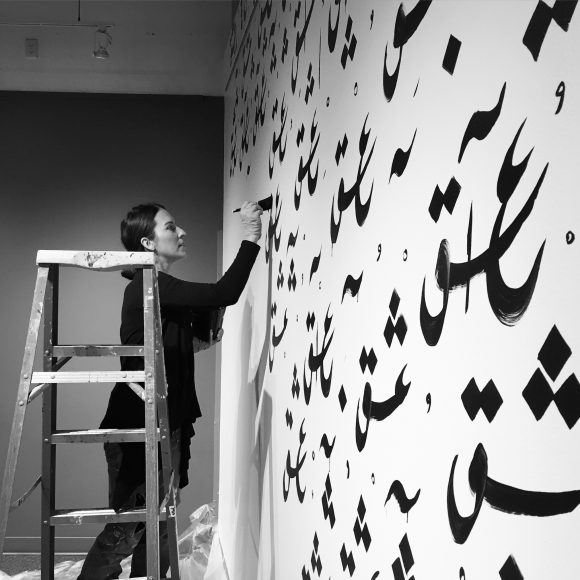 Sarvin Haghighi is an Iranian born artist based in Chicago. Her ambition is to share part of rich and beautiful part of her culture through her art. She merges traditional Iranian art forms with a contemporary sensibility. In combining Farsi calligraphy and Islamic architectural designs with mixed media, Haghighi affirms the enduring aesthetic of a culture that is too often represented through the limited lenses of war and political turmoil. Nostalgic memories of her beloved Iran reminds her who she is, and fortify her sense of cultural pride in a land that all too often depicts a most disconcerting and often polar-opposite reflection of her cherished motherland.
She was recently caught in the midst of the Travel Ban which left her stranded in Australia for a week. She will talk about her journey as a female artist in Iran and now in the US.
See Sarvin's website for more information:
Sarvin Haghighi
Resident Artist at Zhou B Art Center – Chicago
@Sarvinhaghighi
Tuesday, March 28
4:30 – 6pm in Pick Hall 218
 (5828 S. University Ave, Chicago, IL 60637)
See you there!
Alexandra