Salaam, dear students and faculty at Uchicago!
The Persian Circle and the Islamic Studies workshop invite you to the last event for this quarter:
Nowruz
نوروز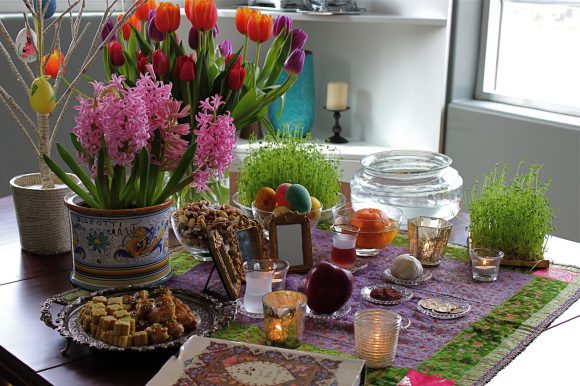 Get a glimpse of how the Iranian New Year is celebrated – with Persian food, reading of poetry, and short presentations on history and customs of Nowruz in English and Persian. This is an event for speakers of English and Persian of all levels. Come by and enjoy good food and company at the end of a busy quarter!
Friday, March 10
Swift 106
6 pm
We hope to see you there,
به امید دیدار
Alexandra & Alexandra