Dear all,
Thanks to all those who came to, enjoyed, and meditated on Abbas Kiarostami's '24 Frames' last week! The theme of Iranian cinema – and Kiarostami in particular – continues this week, with a talk by Chicago-based Iranian-American filmmaker, Hossein Khandan, on his latest film: Waiting for Kiarostami. This talk will be in Persian.
Hossein Khandan on "Waiting for Kiarostami"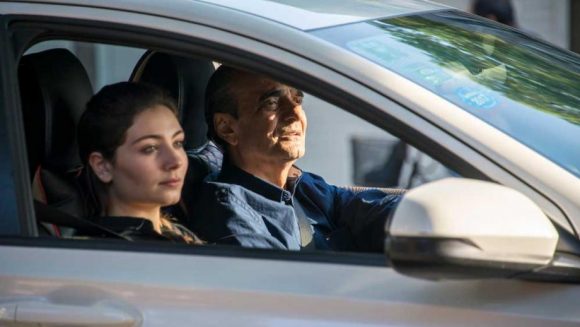 Thursday 22nd February
5:00-6:30pm
Pick Hall 218
5828 S. University Ave
Chicago, IL 60637
An award winning freelance filmmaker-photographer with four decades of experience in the industry, Hossein Khandan will be joining us to discuss his latest multi-lingual project and tribute to Abbas Kiarostami.
The film itself will be screening this Sunday 25th February at 5pm at the Gene Siskel Film Center, as part of the 28th Annual Festival of Films from Iran. Details here: http://www.siskelfilmcenter.org/waitingforkiarostami 
About the film:
Chicago-based filmmaker Khandan mixes fiction, documentary, and self-referential narrative in a drama that serves as a tribute to Abbas Kiarostami, as well as a lament for a project that never came to be. While Khandan was living in China and helping with Asian casting for a film Kiarostami planned to make there, the beloved director died. This tale is the fictionalized story of the talent search for a young China-based actress fluent in Persian, Mandarin, and English that Kiarostami had sought. Khandan, playing himself, discovers the seemingly perfect candidate in medical student Dorsa (Dorsa Sinaki), but her old-fashioned father (Ershadi of TASTE OF CHERRY) won't hear of it, sparking a family feud. In Persian, English, Mandarin, and Italian with English subtitles. DCP digital. (BS)
Hope to see you there! Tea and refreshments will be served.
Shaahin
با سلام
این هفته انجمن سخن فارسی در دانشگاه شیکاگو تقدیم می کند سخنرانیای و گفتگو به زبان فارسی
در انتظار کیارستمی
سخنران ما در این جلسه فیلمساز ایرانی حسین خندان است. ایشان درباره‌ی آخرین فلیمشان صحبت خواهند کرد
پنجشنبه ۲۲ فوریه ۲۰۱۸
ساعت: ۵:۰۰ تا ۶
به امید دیدار
شاهین