Udabā' va sukhansanjān-i muhtaram-i Chicago,
Please join us at the University of Chicago's Persian Circle this week, on Thursday 25th January at 5pm, for a talk and discussion (in English) led by Francesca Chubb-Confer on the ever-challenging process of translating Persian ghazals, focusing on those of Muhammad Iqbal, in a session entitled:
اتصال و انحلال درترجمه‌ی غزلهای آتش‌خیال <شاعر مشرق> محمد اقبال
or,
'Being Uptight and Letting Loose in Translating the Ghazals of the "Poet of the East" Muhammad Iqbal (d. 1938)'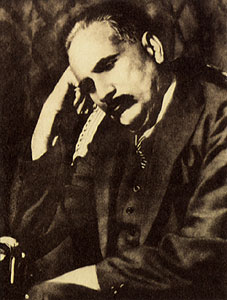 Thursday 25th January
5:00-6:30pm
Pick Hall 218
5828 S. University Ave
Chicago, IL 60540
Francesca will lead conversation on the process of translating the ghazal poetic form as it mediates between tradition and modernity. We will focus on a selection of poems from Muhammad Iqbal's 1923 Payām-i Mashriq (Message from the East), which was written as a riposte to Goethe's West-Oestlicher Diwan.
Francesca Chubb-Confer is a PhD candidate in Islamic Studies at the University of Chicago Divinity School.
Be omid-i didar,
Shaahin