انجمن سخن فارسی در دانشگاه شیکاگو
Please join us for a Persian Circle talk on Tuesday, May 9 at 4:30 PM with Dumanian Visiting Professor Giusto Traina (University of Paris-Sorbonne):
"Ardaxshīr I: The Armenian File"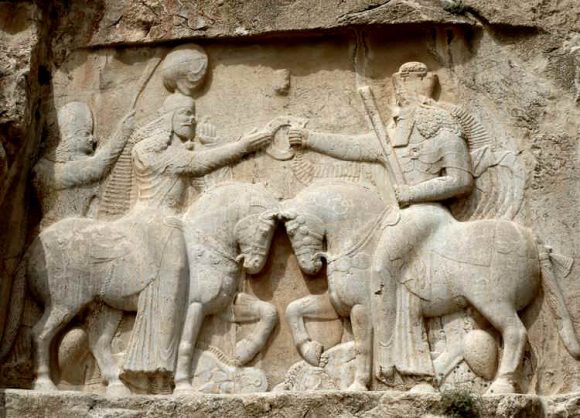 When it comes to consider the Armenian sources, many Iranologists still follow the attitude of Arthur Christensen: although apparently neutral, the great Danish scholar made actually use of them the least possible. The Armenian evidence is suspect, not only because these texts are not contemporary, but also because they reflect a different perspective. In this paper, Prof. Traina will present the particular case of the rise of the Sasanians. The 'Armenian file' on this event consists of several passages of Agat'angełos and Movsēs Xorenac'i, the main local sources for the history of ancient Armenia, and in a Greek text translated from Armenian but inspired by Pahlavi literature, the so-called Romance of Artawan and Artašir.
*This talk will be in English*
Tuesday, May 9
4:30 – 6pm in Pick Hall 218
(5828 S. University Ave, Chicago, IL 60637)
There will be tea&sweets!
See you there,
Alexandra