Salaam! Please join us for a Persian Circle talk on Tuesday, January 24 at 4:30pm with artist Ario Mashayekhi:
انسانیت در میان بی رحمی انسان
مشاهده هنری به زیبایی در برابر فجایع انسانی
Humanity Amidst Inhumanities. An Artistic view to Beauty in the Face of Human Atrocities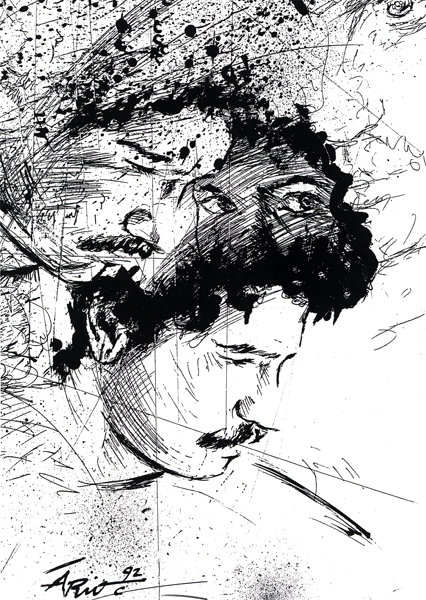 (self-portrait of the artist)
Ario Mashayekhi works professionally as a painter, sculptor and actor. In his visual art, Ario illustrates universal human conditions from pain and sorrow and isolation to the struggle to survive and the will to go beyond to promote the beauty and richness of life and the attainment of love. Through the years his artwork has been displayed in many individual & group shows and various publications, and has been honored by several awards. Ario holds a Bachelor of Fine Arts degree in Studio Arts, Painting, and Sculpture from the University of Illinois at Chicago.
This talk will be in Persian. There will be tea & sweets!
Tuesday, Jan. 24
4:30 pm in Pick Hall 218
(5828 S. University Ave, Chicago, IL 60637)
See you there!
Alexandra