Dear all,
Please join us this Thursday for the first Persian Circle of the Spring Quarter. Professor Farrokh Asadi (Rush University) will introduce a screening of Mohammad Reza Aslani's 2012 poetic documentary, "Tehran, a Conceptual Art". The film and discussion will be in Persian.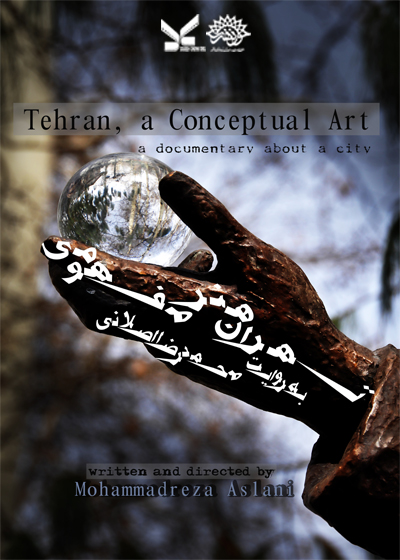 Address:
Thursday 5th April
5:00-6:30pm
Pick Hall 218
5828 S. University Ave
Chicago, IL 60637
About the film & its director:
This film is a modern interpretation of a long tradition of so-called "symphonies of a metropolis". The glassy facades of Tehran's skyscrapers reflecting the passing by people of its diverse districts, shown in the reflection of distorted mirrors, symbolically depict the Spirit of a metropolis, as if it lives in its own shadows and reflections. This distorted reflection of Tehran comes together with modern verses of a poet, Mohammad Ali Sepanlou, who was known as the Poet of Tehran after publishing his illustrious cycle of poems about Tehran in the 60s. As a flâneur, the poet himself saunters around this city -through his voice/poem/memory- reflecting upon the reflections of old/modern monuments, sculptures, statues etc. of this giant metropolis.
Mohammad Reza Aslani was born in Rasht, Iran, in 1943 and graduated in Art and painting from Teheran's Faculty of decorative arts. He spent his filmmaking training in the Ministry of Culture. Aslani started his professional carrier in cinema in 1967 with the documentary film "Hasanlu Cup", and then worked with another project "Child and exploitation (1982)", a documentary made with the aim of display for management community. It was one of the best documentaries made in Iran in eighties. But shortly after its release it was informally banned and marginalized in 1982. Aslani's first feature film called "The chess game of the Wind" (1976) was a new and different experience in Iranian cinema, which also was very daring. Aslani made television series like "Samak Ayyar," "light mist," "logic of the flight", script writing for movies such as "line", "switchman", "The Silent City," "bottleneck," "Requiem", and "Stone Garden". He wrote three books of poetry, "Bench Nights and Wind Days," "The difference between the two Maghreb" and "Requiem for prohibited years". Teaching cinema and theater, writing critical essays and comments about cinema are among Aslani's current activities.
Be omid-e didar,
Shaahin