Are you teaching or presenting with your iPad 2? Want to avoid e-mailing large PowerPoint or Keynote presentations to yourself? It's easy to to sync presentations to iPad using iTunes and your Keynote app.
First, connect your iPad to your computer. iTunes should launch automatically (if not, open iTunes from your dock or Applications folder). On the left panel in iTunes, under Devices you should see your iPad. Click to highlight it.
Next, navigate to the menu tab for Apps.

Scroll down to see File Sharing options. On the left you will see any apps that allow file sharing between your computer and iPad.
To sync presentations, select Keynote. At right you will see the list of Keynote Documents that have been synced to your iPad. To start loading presentations (in either PowerPoint or Keynote format), click "Add…" then navigate to wherever you've saved the presentations on your computer. Then select Open. The presentation will be added to your list of documents.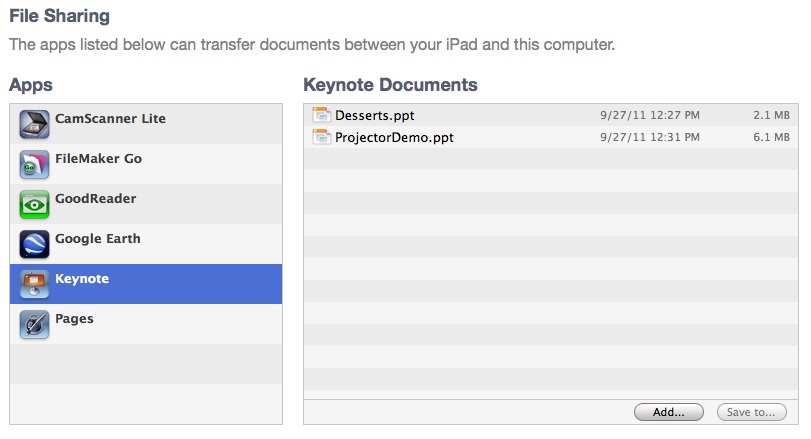 After adding your presentations, click Sync at bottom right in iTunes. Your presentations will now be available in your Keynote app on iPad.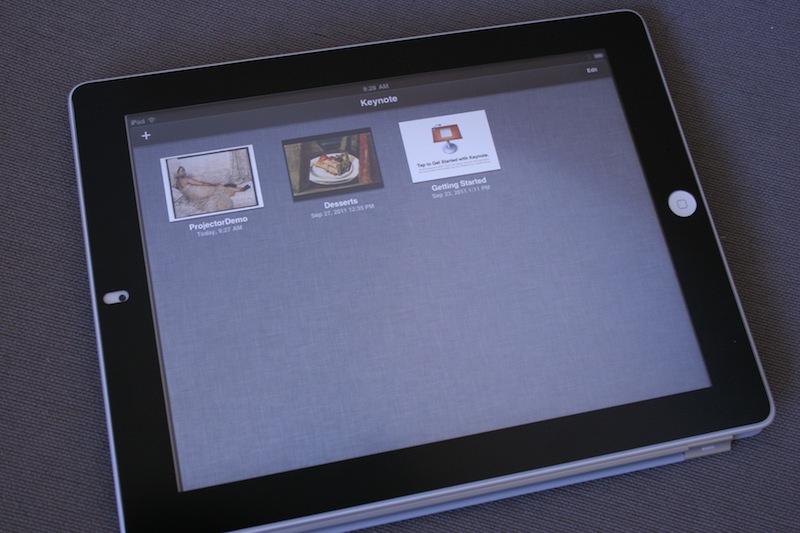 Please contact the VRC with any questions!