View and share your images directly within Canvas! Creating a Luna Module in Canvas is a great way to provide your students with easy access to sets of images for review and close-looking. You could also use it to share a bank of images for test prep or assignments.

Under the "Modules" tab on the left task bar, start by either creating a new module for your Luna collection, or working with a pre existing module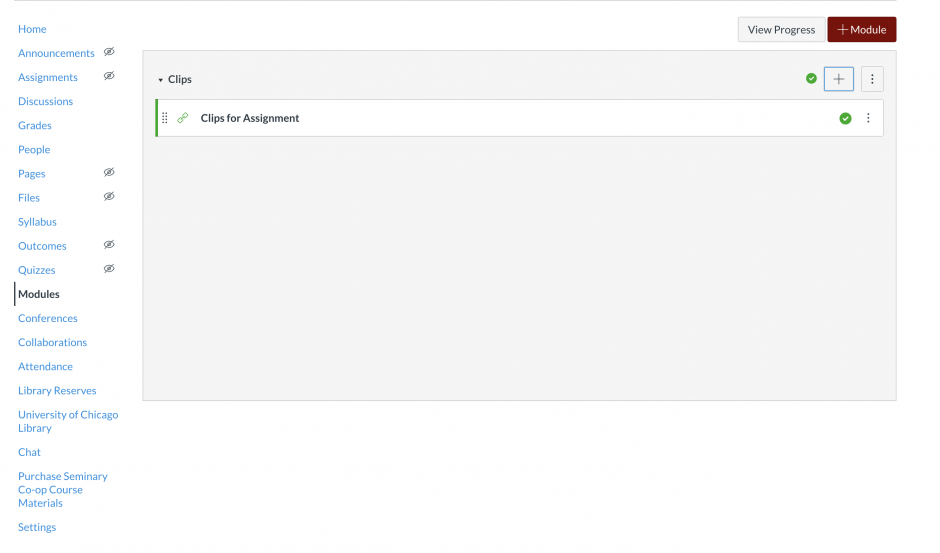 2. Add an item to your selected module by clicking the + button, select add "External URL" from the drop-down menu and name your group of images.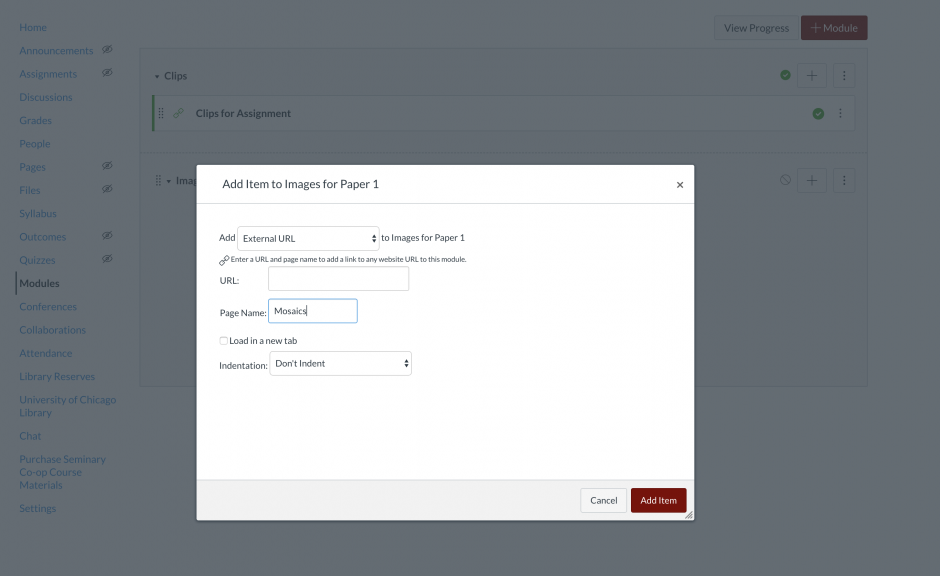 3. To get the URL for your LUNA images, open the group and select "Share" from the top menu and copy the provided URL.
4. Paste this URL in the Canvas menu and complete by clicking the red "Add Item" button.
Optional: checking "Load in a new tab" will open Luna in a new browser tab instead of within Canvas.
5. Be sure to publish both the new item and the overall module it lives under. Once published, clicking on the item title will open the interactive Luna module within Canvas. The module acts similarly to Luna's full website, but allows direct access to a curated set of images. Like the website, image records can be explored individually within the module, and images can be downloaded via the "Export" button.