CCCC

The Chicago Center for Contemporary Composition, one of the sponsors for Switch On!, has officially been launched!
Composing for [Switch~]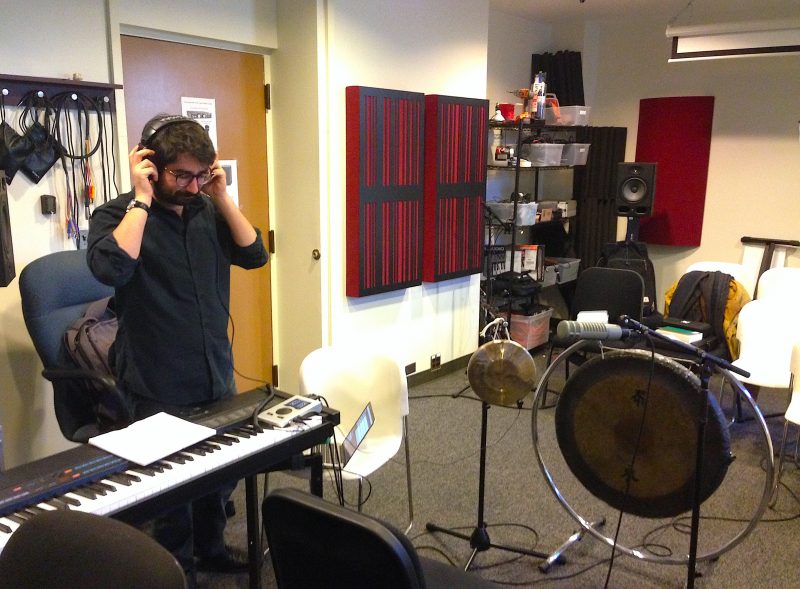 Alican Çamcı working on his new piece for the [Switch~] Ensemble.
Premieres May 12 @ MANA Contemporary. More info here.
New analog synthesizer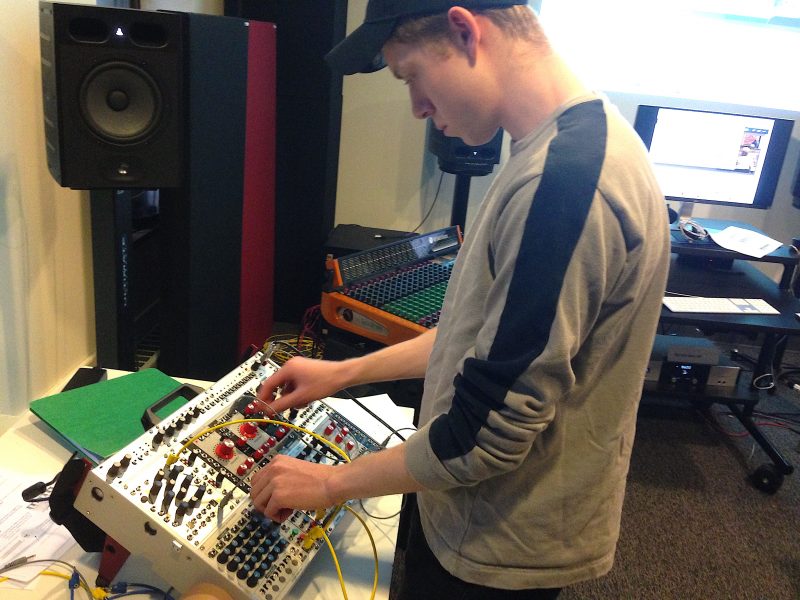 CHIME's new Eurorack synth modules.
(pictured above is Sam Segan shredding some percussive sounds)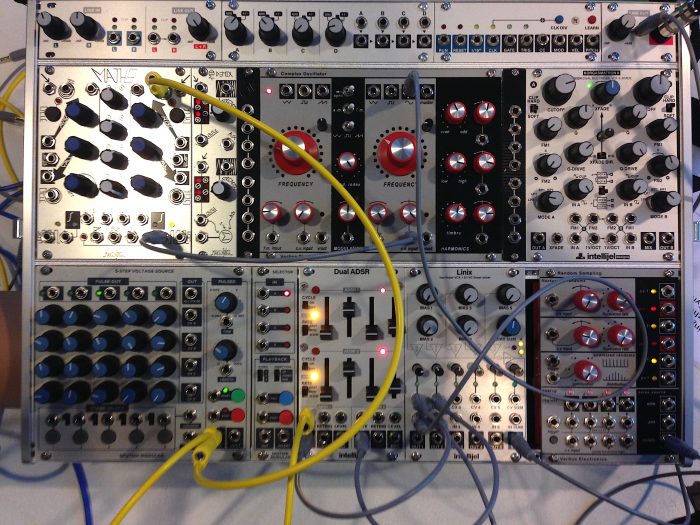 Electronic Music I – Class Concert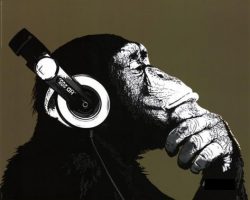 Monday, Feb 20th at 7:30 pm. Fulton Hall , Goodspeed Hall (4th floor). Free Admission.
New electronic music works by:
Maya Baumann, Logan Snodgrass, Will Myers Kiana Shin, Jan Brugger,  Hassaan Ejaz, Anshuman Pal,
Sam Segan, Rodrigo Bussad, Kim Kawczinski, Shirley Zhang,Tiffany Chen, Areknaz Khaligian, Joungbum Lee,
Jiye Park, Maria Perevedentseva, Michelle Ross, Saeri Sakai
Mystery student loves Parmegiani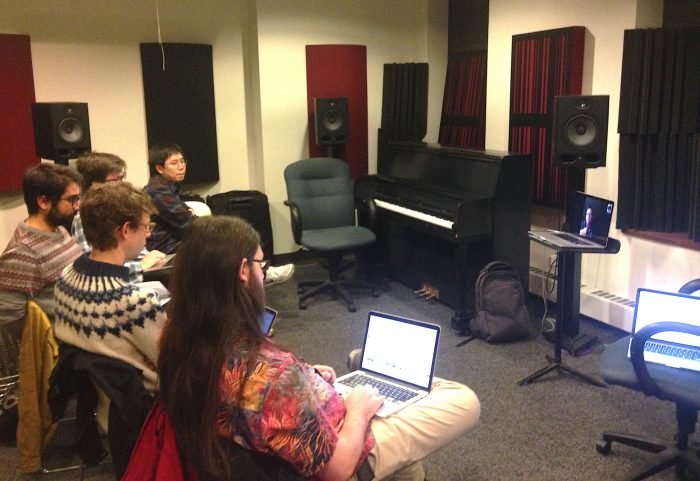 Switch On! Fall meeting happening during finals week. Thanks Jason Thorpe Buchanan for Skyping in!
Referential information for participating composers can be found on this website, under Collaborations –> Switch~ On!
RIP Jean-Claude Risset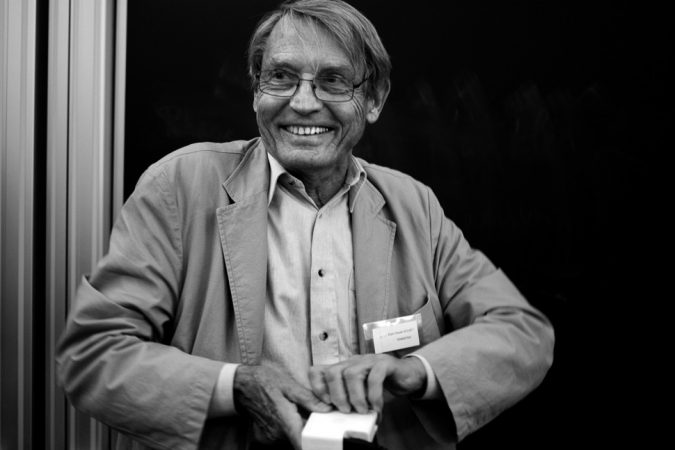 J.C. Risset (1938-2016)
http://next.liberation.fr/musique/2016/11/22/mort-du-compositeur-jean-claude-risset-pionnier-de-la-musique-electronique_1530103
CHIME supports –Edge of Shelter–

CHIME is assisting on a concert of electro-acoustic works run by alumni composer Iddo Aharony and the Fused Muse Ensemble.
THIS FRIDAY & SATURDAY At 7:30PM, NOVEMBER 18th & 19th.
BUCHANAN CHAPEL (126 E. Chestnut St, behind Fourth Presbyterian Church)
More info: www.fusedmuseensemble.com/edge-of-shelter
Switch On!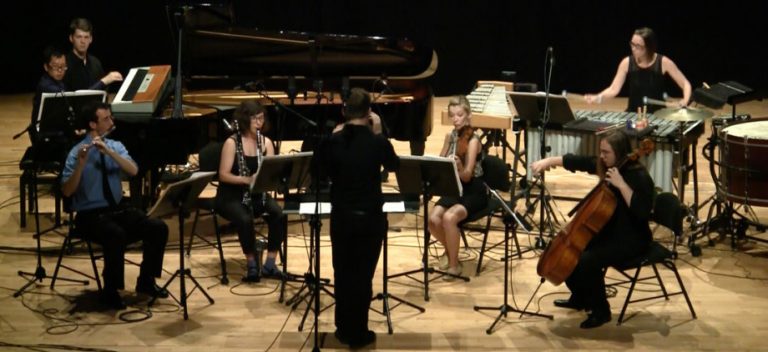 We are excited to announce Switch On!, an academic year-long collaboration between composition students from the University of Chicago, the University of Chicago Integrated Media Experimental Studio (CHIME), and the [Switch~ Ensemble], a distinguished performing ensemble consisting of both instrumentalists and sound technicians specializing in electroacoustic music. The focus of the collaboration will be a pairing of composition students with sound technicians from [Switch~], creating and realizing new compositions that incorporate electronics and multimedia. The residency takes place in spring of 2017, when [Switch~] will be in residency at the University for a week of workshops, rehearsals, TWO performances around Chi-town, and recordings of student works. Stay tuned and mark your calendars, May 09–15!
CHIME studio's new site! Hooray!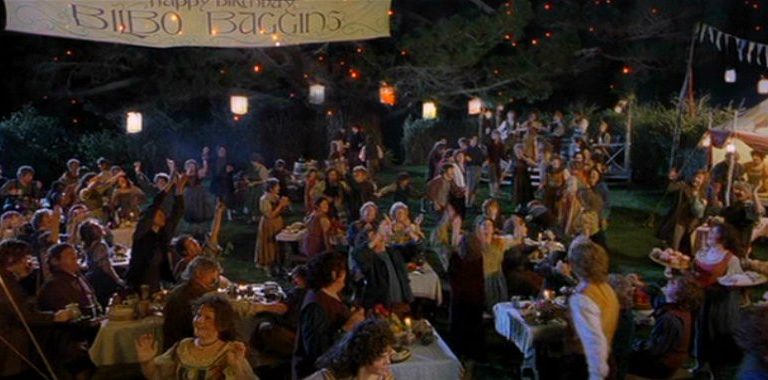 Welcome to the brand new site!! Hot off da press!
« Previous
1
2
3