The Elucidations blog is moving! Time to set your bookmarks to the new URL:
https://elucidations.now.sh
Posted in Announcements.
By Matt Teichman – December 3, 2019
---
---
This month, I talk to Robin Dembroff (Yale University) about the gender binary: what it is, what people mean when they say they're outside of it, and what political motivation there may be for resisting it. Click on this link to download Episode 120 of Elucidations.
'Gender binary' is a funny term. It sounds like academic jargon, but in recent years we've been hearing it more and more in popular conversations as well. Our guest offers the following helpful characterization: the gender binary is the view that there are exactly two gender categories—man and woman—and for any given person, that person falls into exactly one of those categories. (In other words, you can't be both, and you can't be neither.) So when someone says they're opposed to the gender binary, they must be contesting at least one of these points (though you don't necessarily know which one, right off the bat). Maybe they think there are more than two genders, or maybe they think there are fewer than two genders, or maybe they think the same person can fall into more than one simultaneously, maybe they having a gender is optional, or maybe they think all of the above. Since there's a fair amount of content in the idea of the gender binary, there are lots of different ways to disagree with it.
Continued…
Posted in Podcast.
By Matt Teichman – November 10, 2019
---
This is the first in our series of interview transcripts, courtesy of the awesomely talented Caroline Wall. You can listen along as you're reading by downloading the episode here. Enjoy!
Continued…
Posted in Transcripts.
By Matt Teichman – October 22, 2019
---
This month, Henry Curtis and I talk to Stephanie Kapusta (Dalhousie University) about misgendering. Click here to download the episode.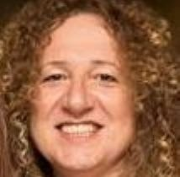 In the ordinary sense of the term, misgendering is when someone addresses someone else in a way that corresponds to the wrong gender. Like if Elizabeth Warren was on the street in front of me, dropped her wallet, and I picked it up and yelled: "Sir, you dropped your wallet," then I would be misgendering her. Why? Presumably because sir is a form of address reserved for men, and she isn't a man. Now, that probably doesn't happen to Elizabeth Warren very often, if ever. But if it started happening to her constantly, such that lots of people completely stopped ever addressing her in the woman way, you could imagine it getting on her nerves.
Continued…
Posted in Podcast.
By Matt Teichman – October 15, 2019
---
This month, we're joined by Tyler Cowen (Professor of Economics at George Mason University), to talk about utilitarianism, economic growth, and the future. Click here to listen to our conversation.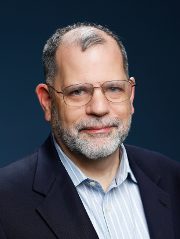 Utilitarianism is the name we give a family of normative ethical theories, most of which are variations on the idea that doing the right thing involves imparting the greatest amount of benefit to the greatest number of people. How do I tell whether policy XYZ is the right policy to adopt? Simple! Numerically measure the amount of happiness that policy is going to cause, add all of it up, numerically measure the amount of suffering that policy is going to cause, add all of that up, subtract the suffering from the happiness, and go with the policy that yields the greatest amount of happiness. We find this idea intuitive, because we like to be generous and help other people. If there are surpluses of happiness anywhere in the world, we often feel it would be great if those surpluses could be transferred, somehow, to the less fortunate.
Continued…
Posted in Podcast.
By Matt Teichman – September 12, 2019
---
So first, Brian L. Frye's own work on plagiarism is super interesting and I highly recommend it:
"Plagiarism Is Not A Crime," Brian L. Frye
Next, Professor Frye recommends the following recent pieces of writing on the topic:
"The Case for Plagiarism," Andrew Carter
"Against Academic Rentiership," Steve Fuller
"Neurologist Oliver Sacks on Memory, Plagiarism, and the Necessary "Forgettings of Creativity," Maria Popova
"Media Pranks," Kembrew McLeod
We'll post a link to Brian L. Frye's new paper, "Plagiarize This Paper," when it comes out!
Matt Teichman
Posted in Further Reading.
By Matt Teichman – September 12, 2019
---
This month, we talk to Brian L. Frye (University of Kentucky College of Law) about how we deal with and react to plagiarism. Click here to listen to our conversation.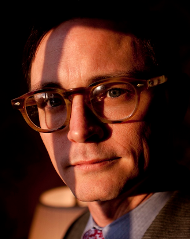 Plagiarism is obviously terrible, and plagiarizers should be punished to the full extent of the law. Or should they? Our guest this month thinks there are a number of issues with that position. For one thing, plagiarism isn't illegal–it's a social rule that's unofficially enforced–so it isn't even clear that the law has much of an 'extent' in this case. That is, plagiarists don't go to jail; they're just subject to other kinds of punishments, like expulsion from school or social ostracism. In the educational context, Brian L. Frye argues that punishing students for plagiarizing doesn't contribute to the main purpose of education, which is to make as many students as possible learn as much as possible. If a student cheats on an assignment by copying an article written by someone else, the real problem is that they aren't learning anything, because they aren't doing the work they're supposed to be doing. He thinks that what an instructor should do in that situation is tell the student they're slacking off and that they need to do the work if they want to learn–rather than go ballistic and do what they can to ensure the student will never work in this town again.
Continued…
Posted in Podcast.
By Matt Teichman – August 30, 2019
---
---
This month, we sit down with Tommy Curry (University of Edinburgh currently; Texas A&M at the time of the recording) to discuss a new area of academic research called black male studies. You can see his full bio at the end of this entry, and you can click here to listen to our conversation.
When we think about examples of people being oppressed on the basis of their gender, the go-to case is women. Which makes a lot of sense–women have of course been the target of oppression on the basis of their gender across many different cultures and across a long historical timespan. But what about other demographic groups? Can other people also be targeted for oppression on the basis of their gender? If we scratch our heads a little further, the example of gender non-binary or genderqueer people might also come to mind, and it can be interesting to compare and contrast their lived experiences with those of women. But is there anyone else? Our guest this month says yes! Black men. Black men in the US have historically been the victims of oppression on the basis of their gender, and this has manifested itself in the ways they are depicted in the media, the social opportunities they are given, the tracks they are placed onto in our legal and economic system, and so much more.
Continued…
Posted in Podcast.
By Matt Teichman – August 5, 2019
---