This month, we discuss pejorative expressions with Robert May, distinguished professor of philosophy and linguistics at University of California, Davis. Click here to listen to our conversation.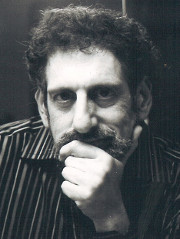 So pejorative expressions are politically incorrect. We should not, say, call Jews kikes. How should we understand why we should not?
May says we should not for the simple reason his mother taught him as a child: "There are no such things as kikes."
Lest May's mother sound trivial, note what May specifies his mother was not saying. Of course, May does not take his mother to have said that people do not get called kikes; that would obviously be false. But May also did not take his mother to have only said that people should not be called kikes. She certainly thought this, but had she said nothing more, she would have left open the possibility that there are such things as kikes. Were kikes actually to exist, one still might discourage use of the word for social reasons such as courtesy or safety; but those reasons would be less powerful philosophically.