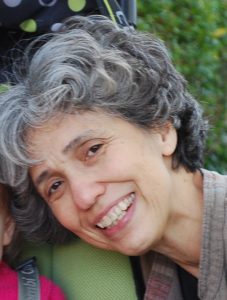 Norma Field is Robert S. Ingersoll Distinguished Service Professor Emerita in Japanese Studies from the University of Chicago. In recent years, she has dedicated herself to learning about the Fukushima nuclear disaster. Field is the author of The Splendor of Longing in the Tale of Genji, From My Grandmother's Bedside: Sketches of Postwar Tokyo and My Grandmother's Land, a collection of her essays including several originally written in Japanese. Her book, In the Realm of a Dying Emperor, is one of the best-selling books in Japanese studies and used widely in college classrooms. In January 2016, she published a co-edited volume, For Dignity, Justice, and Revolution: An Anthology of Japanese Proletarian Literature, with The University of Chicago Press.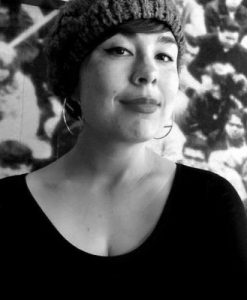 Lisa Hofmann-Kuroda is a PhD candidate in the Department of East Asian Languages and Cultures at UC-Berkeley. Her dissertation focuses on transnational Japanese literary writing from the late 19th and early 20th centuries, asking how accounts of alternative kinship systems generated by contemporaneous discourses of colonial anthropology informed critiques of the nuclear family found in the work of Natsume Sōseki and Lafcadio Hearn, among others.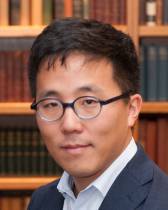 Andrew Leong is an assistant professor of English and Japanese literature at Northwestern University. He teaches courses on 19th and 20th century Japanese literature, (U.S.) American literature, Asian American literature, modernist literature in Asia, international law and literature, manga and graphic novels, and Westerns and Japanese period drama. His research focuses on the literature of Japanese diaspora in the Americas, transnational literary studies, and queer and critical theoretical approaches to the study of literary genre, gendered embodiment, and generational time. Leong received an Outstanding Book Award from the Association of Asian American Studies for his translations in Lament in the Night (Kaya Press, 2012), a critical volume which collects the two extant novels of Nagahara Shōson, an author who wrote for a Japanese reading public in Los Angeles during the 1920s Leong is currently completing a book manuscript entitled The Origins of Japanese American Literature are Queer and Mixed. This book examines Japanese and English language texts written by Sadakichi Hartmann, Yoné Noguchi, Arishima Takeo, and Nagahara Shōson—authors who resided in the United States between the opening of mass Japanese emigration in 1885 and the ban on Japanese immigration imposed by the Immigration Act of 1924.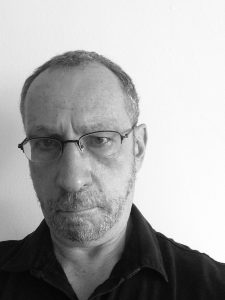 Mark Seltzer is Evan Frankel Professor of Literature and Distinguished Professor in the Department of English at UCLA. His research and teaching focus on American literature, contemporary studies, systems theory, and media studies. He has worked extensively on the problem of violence in modern society and modern art, and currently is writing on the practices and aesthetics of suspense today. Professor Seltzer has previously taught at Cornell, and at the Free University and the Humboldt University in Berlin, and been a visitor at Harvard and Stanford and at the Max Planck Institute in Berlin. His most recent book is The Official World (Duke University Press).
Hoyt Long is Associate Professor in the Department of East Asian Languages and Civilizations at the University of Chicago. His research and teaching interests center on modern Japan, with interests in the history of media and communication, cultural analytics, sociology of literature, book history, and environmental history. His first book, On Uneven Ground: Miyazawa Kenji and the Making of Place in Modern Japan (2011), examines the ways in which artistic and literary activity intersected with ideas about place and locality in Japan's prewar period. His current book project explores the use of digital methods for augmenting our knowledge of literary history while tracing a longer genealogy of how writers and critics in Japan have thought about words through numbers.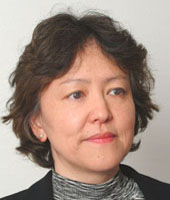 Reiko Abe Auestad is Professor at the University of Oslo and Visiting Professor at the University of Chicago. She is the author of Rereading Sōseki: Three Early Twentieth-Century Japanese Novels (1998) which was republished in a digital form from CEAS Reprint Series for Rare and Out of Print Publications at Yale University (2016).  Her recent essays include "Invoking Affect in Kawakami Mieko's Chichi to ran (Breasts and Eggs 2008)," Japan Forum (2016) and "Ibuse Masuji's Kuroi Ame (Black Rain 1965) and Imamura Shōhei's Film Adaptation (1989)," Bunron (2017).  "The Affect that Disorients Kokoro" in The Review of Japanese Culture and Society and "Colliding Forms in Literary History: A Reading of Natsume Sōseki's Light and Dark" in the Routledge Companion to World Literature and World History are forthcoming.  She is also co-editing two collections of essays on the novelist Natsume Sōseki.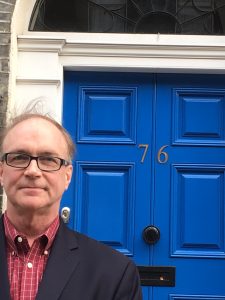 Michael Bourdaghs is Robert S. Ingersoll Professor in East Asian Languages and Civilizations at the University of Chicago. He is the author of Sayonara Amerika, Sayonara Nippon: A Geopolitical Prehistory of J-Pop (2012; Japanese trans. 2012) and The Dawn That Never Comes: Shimazaki Toson and Japanese Nationalism (2003). He is also active as a translator, including Kojin Karatani, The Structure of World History: From Modes of Production to Modes of Exchange (2014) and his co-translation of Natsume Sōseki, Theory of Literature and Other Critical Writings (2009).
J. Keith Vincent is Associate Professor and Chair of the Department of World Languages and Literatures at Boston University. Vincent's research focuses on modern Japanese literature, queer theory, translation, and the novel. He is the author of Two-Timing Modernity: Homosocial Narrative in Modern Japanese Fiction (Harvard Asia Center, 2012). Recent articles include "Queer Reading and Japanese Literature," in the Routledge Handbook of Modern Japanese Literature (2016) and "Sex on the Mind: Queer Theory Meets Cognitive Theory," in the Oxford Handbook of Cognitive Literary Studies (2015). Recent edited volumes include Sōseki Great and Small (Tai-shō no Sōseki), a "mini" special issue of the Japanese journal Bungaku (Nov-Dec, 2014), co-edited with Alan Tansman, and Honoring Eve, a Spring 2010 issue of Criticism co-edited with Erin Murphy, on the work of queer theorist Eve Kosofsky Sedgwick. His translation of Okamoto Kanoko's A Riot of Goldfish (Hesperus Press,  2010) won the 2011 U.S. Japan Friendship Commission Prize for the  Translation of Japanese Literature, and his translation of Tanizaki Jun'ichirō's novella Devils in Daylight is forthcoming from New Directions. He is currently working on two edited volumes on Sōseki, in Japanese and English, and a book on haiku and the Japanese novel, with a focus on Masaoka Shiki and Natsume Sōseki.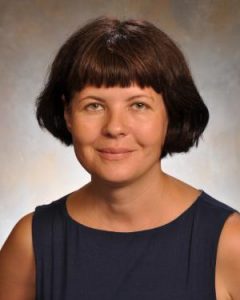 Olga V. Solovieva is Assistant Professor in the Department of Comparative Literature at the University of Chicago. Her work brings into dialogue texts and concepts from numerous disciplines, including literature, film, religious studies, art history, philosophy and law. She is interested in what can "be done with words": this leads her to focus on the history of rhetoric, performance, communication, interdisciplinary narratology, and media studies, particularly in their material and corporeal aspects. Her first book, Christ's Subversive Body: Practices of Religious Rhetoric in Culture and Politics (Northwestern University Press, 2017), is dedicated to the diachronic and interdisciplinary methodology of comparison. It examines the rhetorical usages and the epistemological basis that the religious notion of Christ's body has offered for alternative or subversive social and medial constructs at some critical junctures in the history of Western civilization. Her current book projects, The Russian Kurosawa and Thomas Mann's Russia, examine the political, philosophical and mediating function of the reception of Russian literature in East and West.