Keynote Speaker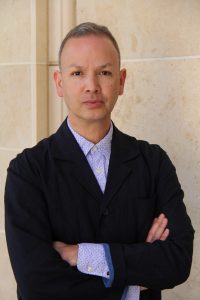 Akira Mizuta Lippit is Professor of Comparative Literature and East Asian Languages and Cultures in the USC Dornsife College.  He is also Vice Dean of Faculty in the School of Cinematic Arts, and Professor in The Bryan Singer Division of Cinema and Media Studies.  His interests are in world cinemas, critical theory, Japanese film and culture, experimental film and video, and visual studies. Lippit's published work reflects these areas and includes four books, Ex-Cinema: From a Theory of Experimental Film and Video (2012); Atomic Light (Shadow Optics)(2005); Electric Animal: Toward a Rhetoric of Wildlife (2000); and his most recent book, Cinema without Reflection: Jacques Derrida's Echopoiesis and Narcissism Adrift (2016).  At present, Lippit is completing a book on contemporary Japanese cinema, which explores the physical and metaphysical dimensions of the "world," and another on David Lynch's baroque alphabetics.
Panelists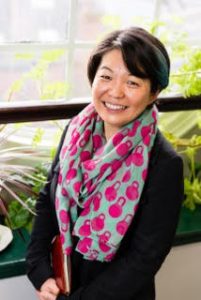 Maki Fukuoka received her doctorate in art history from the University of Chicago and taught in the Department of Asian Languages and Cultures at University of Michigan from 2006-2012 where she was tenured. She then joined the School of Fine Art, History of Art and Cultural Studies at the University of Leeds, to re-engage with the social history of art.  Her first book, The Premise of Fidelity: Science, Visuality, and Representing the Real in Nineteenth-century Japan was published in 2012. Her most recent publication is a chapter, "Fluidity of Representation: Early Photographs, Asakusa, and Kabuki" in Portraiture and Early Studio Photography in China and Japan (2017). She is currently working on three projects. Engendering East Asia explores contemporary art from East Asia through the lens of gender issues. The first stage of this project ran from January to May 2017 with Pauline J. Yao, lead curator of Visual Art at M+. It was funded and supported by Leverhulme Trust. "Terms and Conditions: Words that Realise Art and Its Histories" is a collaborative historical investigations of key art historical terms within the East Asian context. Finally, "Shaping Likeness" is a manuscript project on the practices related to portrait productions in early Meiji Japan, for which she received a long-term fellowship from the Japan Foundation in 2015. She also serves on a board of European Association of Asian Art and Archaeology.
---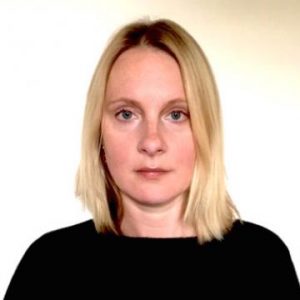 Margaret Hillenbrand is Associate Professor of Modern Chinese Literature and Culture at the University of Oxford. Her research and publications to date have focused on literary and visual culture in twentieth-century China, Hong Kong, Taiwan, and Japan, and she has recently finished a book on the relationship between historic photographs and public secrecy in China during the post-Mao period. She is now working on a new project about the aesthetics of precarity in twenty-first-century China.
---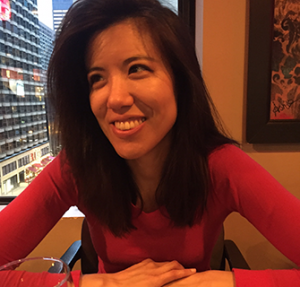 Jennifer Dorothy Lee is Assistant Professor
of Art History at the School of the Art Institute (SAIC). Trained in comparative literature and area studies, Lee brings an interdisciplinary approach to the study of modern and contemporary East Asian art in ways that foreground sociality and historicity. In her work Lee seeks to broaden the possibilities of a transnational perspective, primarily through engaging contemporary China. Much like China in the world today, scholarship on this object of knowledge remains in flux, constantly evolving. Lee's work contributes to this dynamic body of scholarship in the modern Chinese humanities by productively transgressing the boundaries of a China specialization defined strictly by geographical and geopolitical designations. Lee's first book project, Anxiety Aesthetics: Maoism and Beyond (1976–1982), explores the mutual constitutions of Maoism and modernism in the Chinese revolutionary aftermath of the late 1970s.
---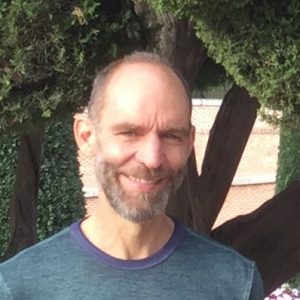 Thomas Looser (PhD in Anthropology, U. of Chicago) is Associate Professor of East Asian Studies at NYU. Areas of research include cultural anthropology and Japanese studies; cultural, economic, social and aesthetic geographies of early and late modern capitalism; art, architecture and urban form; new media studies and animation; and critical theory. He has served on the editorial boards of journals such as Mechademia, Digital Asia and Asian Diasporic Visual Arts, and has published in a variety of venues.
---
Hyungmin Pai is a historian, critic, and curator. He studied architecture and urban design at Seoul National University and received his Ph.D from the History, Theory, and Criticism of Architecture program at MIT. He has taught at the Rhode Island School of Design and Washington University (St Louis) and is presently professor at the University of Seoul. Twice a Fulbright Scholar, he was a research fellow at the Seoul Institute and visiting scholar at MIT and London Metropolitan University. He is author of The Portfolio and the Diagram (MIT Press, 2002), required reading in core courses at Harvard University, Columbia University and the AA School; Sensuous Plan: The Architecture of Seung H-Sang (Dongnyok, 2007); and The Key Concepts of Korean Architecture (Dongnyok, 2012). As a curator, he was most recently the inaugural director of the Seoul Biennale of Architecture and Urbanism 2017, a major biennale supported by the Seoul Metropolitan Government. For the Venice Biennale, he was curator for the Korean Pavilion in 2008 and 2014 (awarded the Golden Lion for best national participation), and a participant in the Common Pavilions project (2012). He was Visiting Director of the Asia Culture Complex (2014-15), Head Curator for the Gwangju Design Biennale (2010-11), and guest curator at the Aedes Gallery (Berlin), the Tophane Amire Gallery (Istanbul), The Cass Gallery (London), and Plateau, Samsung Museum of Art (Seoul). He presently serves on the Presidential Committee for the Hub City of Asian Culture, on the Mayor's Committee for the Future of Seoul, and as Chair of the Mokchon Architecture Archive.
---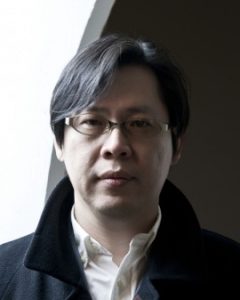 Chan-kyong Park is an artist and filmmaker based in Seoul. Both his fine art and filmic works primarily focus on the Cold War and the division of Korea. Since 2008, he has created photographs, video, and filmic works discussing Korea's native religion and shamanism. Recently his work was shown in solo exhibitions at Tina Kim Gallery in New York City (2016) and InIVA in London (2015). Former exhibitions include Sindoan at Atelier Hermès (2012) in Seoul, and Redcat (2010) in Los Angeles. In 2014, Park served as Art Director for the 8th SeMA Biennale Mediacity, Seoul. His works have been exhibited at international venues, such as Haus der Kulturen der Welt in Berlin(2017), the Taipei Biennale (2016) in Taiwan, the National Museum of Modern and Contemporary Art (2016) in Gwacheon, Korea. He has won various prizes including Fasken Martineau Best Feature Film or Video Award for Toronto Reel Asian International Film Festival in Toronto, Golden Bear Prize for short films of the Berlin International Film Festival(2011).
Featured Artists (TBD)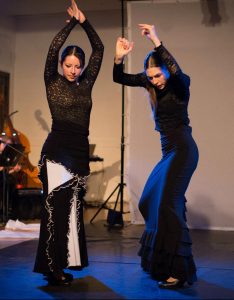 Clinard Dance brings together people from a diverse range of artistic disciplines and cultural backgrounds pioneering a unique approach to contemporary and American-style flamenco.
Their works push the limits of both a traditional flamenco quartet format and their original content driven works.
---
Akito Tsuda is a Japanese photographer. Tsuda has published works focused on subjects in Chicago, Osaka, and Tokyo. His work has been exhibited in Japan, Italy, and the United States. He has been recognized for his work documenting the Latino residents of the Pilsen neighborhood of Chicago in the early 1990s.
---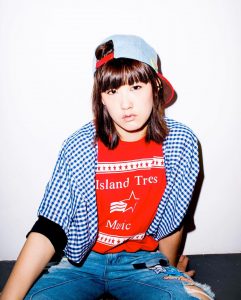 Lu Yang is a Shanghai-based multi-media artist who creates fantastical, often morbid visions of death, sexuality (or a-sexuality), mental illness, and neurological constructs of both real lifeforms and deities. Deeply immersed in the subcultures of anime, video games, and sci-fi, Lu Yang taps into the enormous influence of Japanese cultural imports on a particular generation in China (those born in the 1980s) as means for provocative imagination that never fails to fascinate, bewilder, and even enrage her audience. Lu Yang earned two degrees from the new media art department of the China Academy of Arts, and has been featured in important solo and group exhibitions at venues such as the UCCA in Beijing, Centre Pompidou, and DFB Performance Gallery (Chicago), Chronus Art Center (Shanghai), Momentum (Berlin), and Tampa Museum of Art. Some of her notable projects include Kimo Kawa Cancer Baby (2014), Uterus Man (2013), and Wrathful King Kong Core (2011), often in collaboration with performers, designers, experimental composers, and controversial figures such as Mao Sugiyama.