I began the Odyssey Project internship knowing its reputation for being a choose-your-own adventure process and an exercise in multitasking. I left the summer feeling like the internship had transformed in ways I never had imagined.
Unlike the interns before me, I didn't teach a class as part of my summer internship, but I was, instead, more involved with the inner workings of the Odyssey Project concerning preparations for a new group of students and getting ready for another year of the program. While some of the work involved typical "intern" tasks like printing posters, folding, cutting, stapling, answering phone calls, and mailing applications, I have to admit that I was pleasantly surprised by the freedom I was given to create my own workload and choose an internship trajectory that fit my interests.
My daily activities involved fielding inquiries about the program (Where are the classes held? Are they actually free? Can I apply even though I dropped out of school?), accompanied by fulfilling moments of seeing applications from people who called in to ask for more information. I spent a few days handing out fliers and meeting potential students in the neighborhoods where our campuses are located. I can confidently write that the general feeling surrounding the Odyssey Project is excitement: continuing education is a deserved possibility, and the humanities are especially exciting when they are approached by people who have more experience in this world.
I spent some time researching the digital divide in low-income communities and how Chicago, specifically, is working to bring technology to several of its neighborhoods. Odyssey Project students are increasingly using social media, internet resources, smartphones, and other online tools to complete their assignments, and they desire to have more access to technology. This growth in tech literacy sprung inquiries into the new grant awarded to the Chicago Public Libraries who hope to loan out Wi-Fi hotspots to several communities. These developments could lead to new grant opportunities for the Odyssey Project and a wider range of topics in the humanities courses.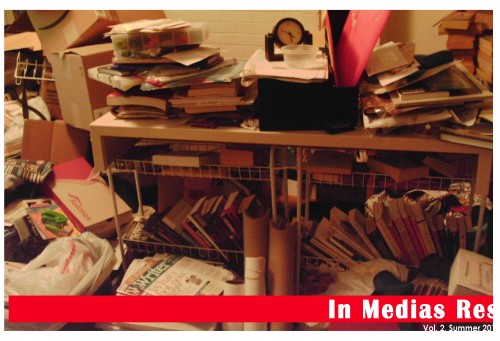 These daily tasks were scattered throughout the summer amidst my primary large project goal of continuing the MAPH intern tradition of publishing In Medias Res, the Odyssey Project's volume of student essays, poetry, short stories, and art. I had two excellent volumes of work to build on, but I challenged myself to expand the publication to represent the diversity of experiences and languages of Odyssey Project students.
This meant soliciting works from Proyecto Odisea – the Odyssey Project's campus in Pilsen that teaches classes in Spanish – and publishing a multilingual edition of In Medias Res and organizing a release party that would bring students from these campuses together to interact and share their stories. This expansion fit closely with my interests in Latin American and my focus on topics in Spanish during my MAPH year, so I was so happy to put my thesis work to good use.
In this internship I learned the facts and fictions of Chicago communities, nonprofit organizations, and continuing education for adults, while pursuing a role that would involve all these career specialties. My advice for future MAPHers who are interested in any of these areas would be to apply for the Odyssey Project position and to make the internship your own. I started the summer thinking that I would put my Teaching in the Community College skills to work, but I completed the internship not only with some teaching opportunities, but also with recruitment, donation, grant-writing, and publishing experience. The great thing about this internship is that there really aren't any limits to what you can do or teach.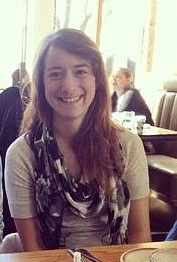 If you have any questions about the Odyssey Project, visit www.prairie.org/odysseyproject, ask Hilary Strang (she can tell you about students and classes!), or email me at emueller1@uchicago.edu.
Check out Volume 3 of In Medias Res here: http://issuu.com/odysseyproject/docs/illinois_humanities_council_-_odyss