The editors of Colloquium invite you to the Third Issue Launch Party/First Birthday Party!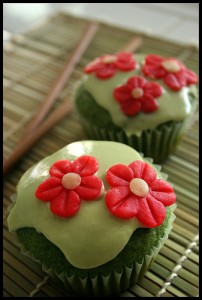 Beth Ferrari Morris '03 went back to UChicago to get her law degree, graduating in 2008. She's happily practicing in Chicago and living in the city with her husband Greg and their three crazy dogs. Anyone who remembers Beth from her MAPH and mentor years probably remember how much she loved to cook and to bake (and leave the products in the MAPH office). Now, Beth has combined writing and baking to create a fun new hobby: blogging! Follow along on Veg Baker, J.D. to see how Beth is figuring out how to go vegan while still whipping up yummy treats – or to give her helpful tips! Omnivores and vegetarians alike are welcome.
If you subscribe to the Irony list (and if you don't, why not?), you may have already seen this, but just in case some of you don't, I'm posting it anyway.
Tuesday Funk is a monthly reading series that features fiction, essays, and poetry, and has a strong MAPH connection. Not only is one of its organizers a MAPH grad, but tonight's reading also features another MAPH grad, Kristin Lueke, reading her poetry. Plus, it's at the Hopleaf, which means you can enjoy stilton mac and cheese while listening to local writers read their work. What could be better?
The details:
Please join us on Tuesday, January 5th for the first Tuesday Funk of 2010.
Hopleaf Bar at 5148 N. Clark Street
Reading starts 7:30 PM.
Upstairs room opens 7:00 PM.
Come early to get a good seat.
Cash only at the bar upstairs.
Another MAPH alum, Jeanelle Hayner (MAPH '07), has joined the blogoshpere with a blog for budding and hardcore foodies. If you're into food (and aren't we all in our way?) stop by and check it out.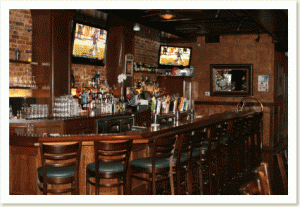 Hey afterMAPHers, once again it has been far too long since we gathered for a MAPH alumni happy hour, but fear not. This is about to be rectified, and you can help by joining your fellow MAPH alums at Sullys House. One of your fellows, Peter Adams (MAPH '04), is the GM at this recently opened watering hole, and has promised to treat us to a fabulous night of excellent beverage, and fabulous pub food (and if that isn't enough enticement, there is appearently some device called a Wii that has something to do with a 100" HD projection screen… Anyway if your in Chicago you should make you way there, and as always MAPH is picking up the bill.
You can RSVP for this fabulous event online by visiting the new alumni calendar, or by contacting the MAPH Coordinator (me) at grams@uchicago.edu, or by calling 773.834.1201
For those of you working downtown or down South here in Chicago, Sullys is just a block from the North and Clybourn stop on the Red Line.
Dear MAPH Alumni,
This Friday, April 25 is the last day to receive your early registration discount for the MAPH Reunion Dinner on Friday, June 6. Our reunion of MAPH alumni, preceptors, faculty and staff will take place from 7-10 pm at Chicago's Landmark Grill and Lounge, located at 1633 North Halsted. I hope to see you all as we come together to raise a glass to MAPH!
Register now at http://alumniweekend.uchicago.edu/ to receive a $10 discount on each of your tickets (normally $20.) Anyone who wishes to register at the door may do so, but each ticket will be $30 rather than $20 (cash or check.) If you have any questions, please contact Heather Upshaw in the Humanities Division at hupshaw@uchicago.edu or 773.834.2502.
I look forward to seeing you all on June 6!
Best wishes,
Patrick Reichard, AM '02"
We here at MAPH would like to thank all of the alums who came out (despite the cold) and made the MAPH Alum Happy Hour a very successful and enjoyable event! Old friends met and discussed over tasty finger foods (the fried mushrooms really were incredible) and frothy pints (you didn't even have to dig through a bucket of ice for it–although there will always be that prized moment of finding the last "good" beer, even if you develop frostbite in the process…).
We hope you all had fun and we look forward to seeing you at future events. Keep your eyes open for an announcement when we all thaw out this spring.
Send us a post and tell us your tales of rekindled friendships and rehashed philosophical debates. Any pictures? Send those too!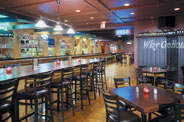 It's been far too long since our last alumni event, so I'd like to invite any and all MAPH alums who plan to be in Chicago the evening of December 6th to shamble on down to Jake Melnik's Corner Tap and let us treat you to yummy appetizers and drinks.
If free food and beverage sounds like a great way to spice up your holiday season then visit the MAPH Happy Hour page and click "Sign up" to make your RSVP. If clicking that link sounds like way too much technology for you, feel free to send an email to Braden Grams.