LAB DIRECTOR
Ming Xiang
PhD, MSU (2005)
mxiang [@] uchicago [.] edu
personal homepage
GRADUATE STUDENTS

Jeff Geiger
jgeiger [@] uchicago [.] edu
Jeff is a PhD candidate interested in experimental pragmatics and the interfaces of pragmatics. His research focuses on the contribution of nonlinguistic information to the interpretation of anaphoric devices.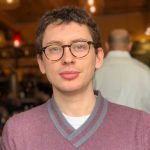 Julian Grove
juliang [@] uchicago [.] edu
personal homepage
Julian is interested in experimental studies of ellipsis, and in particular how ellipsis interacts with structural priming.
Emily Hanink
eahanink [@] uchicago [.] edu
personal homepage
Emily is interested in syntax and its interfaces.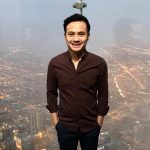 Daniel Lam
dlam8 [@] uchicago [.] edu
Daniel is a first year graduate student. He is interested in memory-based models of language processing, as well as psycholinguistic approaches to investigating language evolution and origin.
Diane Rak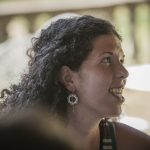 Eszter Ronai
ronai [@] uchicago [.] edu
Eszter is a second year graduate student. She is interested in experimental syntax and semantics-pragmatics, and is currently working on the interaction of Questions Under Discussion with implicature processing. She is also involved in an eye-tracking project investigating the effect of pragmatic contrast on phonetic processing.
LAB ALUMNI
Helena Aparicio – Postdoctoral Fellow, MIT Computational Psycholinguistics Lab
Andrea Beltrama – Postdoctoral scholar, University of Konstanz
Timothy Leffel – Research scientist, NORC
Stefan Bartell – PhD student, Linguistics and Cognitive Science, University of Delaware
Caroline Frazia
Lelia Glass – PhD student, Linguistics, Stanford University
Christina Kim – Lecturer, Department of English Language and Linguistics, University of Kent
Yaron McNabb – Postdoctoral researcher, University of Utrecht
Steve SanPietro
Genna Vegh
Katina Vradelis
Spencer M Watts