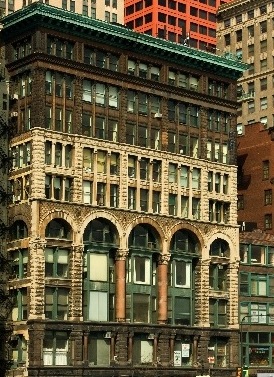 Before my internship with Browne and Miller Literary Associates, I had glimpsed the world of publishing from a few different angles. However, from my first day setting foot in the historic Fine Arts building in downtown Chicago, I discovered that my work as writer, editor, and reviewer barely gleaned the surface of this vast and rapidly changing industry.
Researching and preparing weekly reports on digital publishing introduced me to conflicts I may have otherwise ignored, whose ideas and outcomes will inevitably change the face of publishing. B&M's agents (Danielle Egan-Miller, Joanna MacKenzie, and Abby Saul) and assistant (Molly Foltyn) were eager to share their experiences, putting the ideas I was learning squarely into their real life context. For instance:
Self-publishing may not directly replace its traditional predecessors, but it's certainly demanding their attention. Authors with large social media platforms and fanbases will often make over $100,000 on pre-orders alone, and if they write multiple books per year—well, you do the math.
Having professional proofreaders and editors, though? That will always be invaluable (so keep the faith, unemployed MAPHers!).
Authors (and publishers and agents) make as much if not more on their backlists as they do on new material. Publishing digitally blurs those lines in a big way, making way for literary one hit wonders. So, while self-publishing may initially "boom," it may also end in "bust" without the aid of a traditional publishing contract.
The folks at B&M are open and honest about the strange fluctuations in this increasingly unpredictable industry. I was pleasantly surprised to find myself getting my hands dirty right from the get-go rather than being relegated to filing and coffee-running alone.
That being said, B&M may be one of the stranger internships in terms of transitioning out of MAPH. I had grand plans—as I'm sure many MAPHers do and did—of reading "for fun" post-graduation; I even stacked the books that had spilled over from my bookshelves in order of priority. What I didn't realize was just how much I'd have to reorient my brain for reading and discussing commercial fiction after MAPH. I may not have paused much in my reading and writing after graduation, but the goals and environment varied strikingly.
Those considering applying for the B&M internship should know that you won't always like what you're reading for B&M—just like you didn't always like what you read at UChicago. In addition to learning the ropes of what makes a book saleable or marketable, though, you'll relearn how to say you "like" something at all. You'll discuss books in ways that would make your professors groan, maybe even blush. My months here have taken me from the bottom of the slush pile to the heights of finding manuscripts that I genuinely believe in. They've also given me a unique perspective on the field, not only as a potential editor or agent, but as a writer hoping to someday find an editor or agent of my own.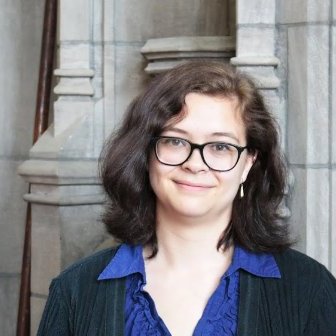 Bookworms and nerds should feel free to contact me at emily [dot] nordling [at] gmail [dot] com if they have any questions about the internship.