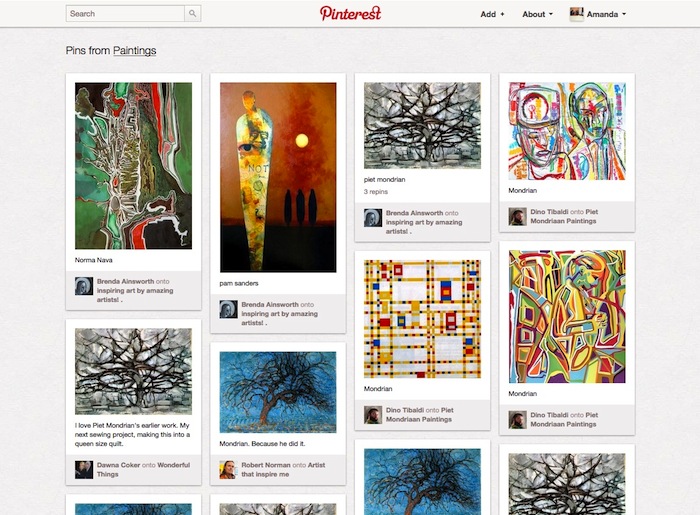 Pinterest isn't just for bookmarking your home decorating inspirations and favorite recipes. It's an online "pinboard" that allows users to organize and share images, video, and other web-based information, and could be used as an organizational tool for research.
How it works: once you've requested and signed up for an account, you can create various boards for organizing your pins. Boards act a bit like folders, because they keep images and sites together. Boards could be based on themes, research interests, current projects, and so on.
Once you've created a board or two, start pinning! Make sure to include the link to the original source, both for your own reference and for copyright reasons. Keep in mind that all boards on Pinterest are currently public. See Pinterest's copyright page for more information.
While Pinterest is great for visually organizing web-based research and fostering ideas, it does not automatically capture sufficient citation information and should be used in conjunction with a robust citation management tool like Zotero. For more information about citation management tools, visit Regenstein's Endnote, Zotero, and RefWorks spring quarter office hours on Mondays at 3pm at the TECHB@R.