On Friday, May 3, The Scherer Center teamed with UChicago's Master of Arts Program in the Humanities (MAPH) to present an informational panel for MA and upper-level undergraduate students on pursuing a PhD in American Studies.
Students had the opportunity to get insider information on the field from four stellar American Studies scholars: Postdoctoral Fellow Tina Post; Associate Professor Matt Briones; Assistant Professor Korey Garibaldi (Notre Dame); and Deputy Dean of the Humanities Eric Slauter (Inaugural Scherer Center Director, '08-'18).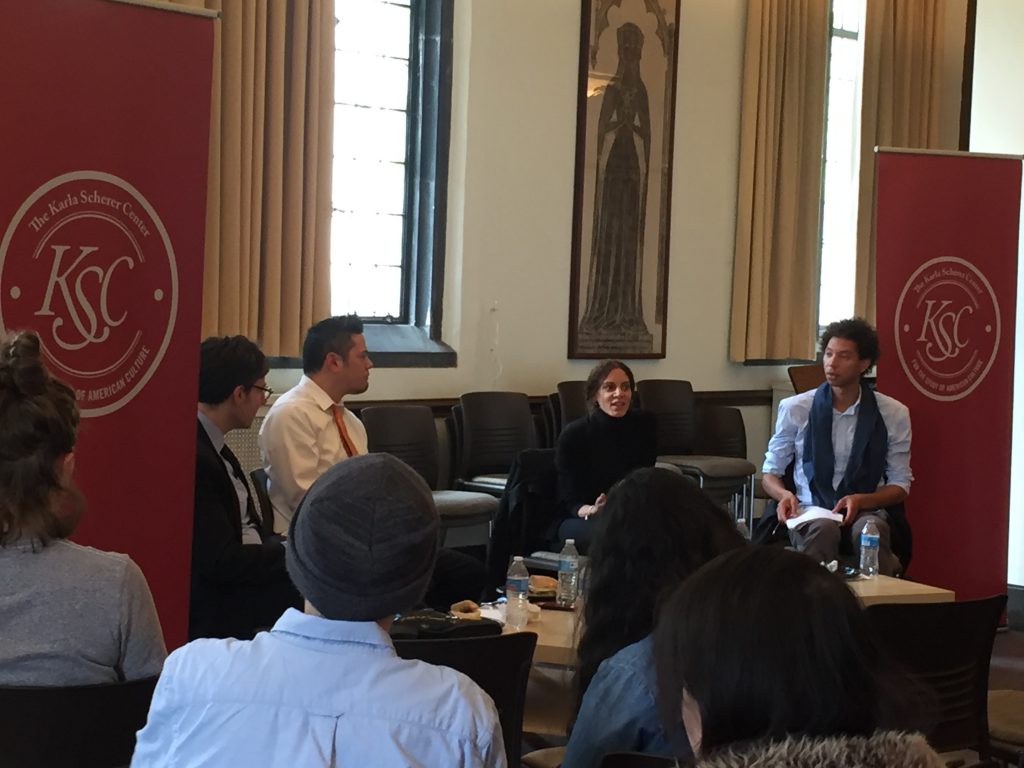 These scholars discussed their experience training in the interdisciplinary field of American Studies, how it is they came to pursue American Studies after coming from various primary disciplines, as well as some of the professional and scholarly outcomes that have resulted from their respective specializations.