Ba Salam, 
Please join us this week at the last Persian Circle at the University of Chicago of the academic year for a talk in Persian entitled:
The Contemporary Revival of the Aryan Discourse in Iran and the Diaspora
-Dr. Afsaneh Kalantary
پدیده معاصر احیای گفتمان < آریایی > در ایران و دیاسپورا
دکتر آفسانه کلانتری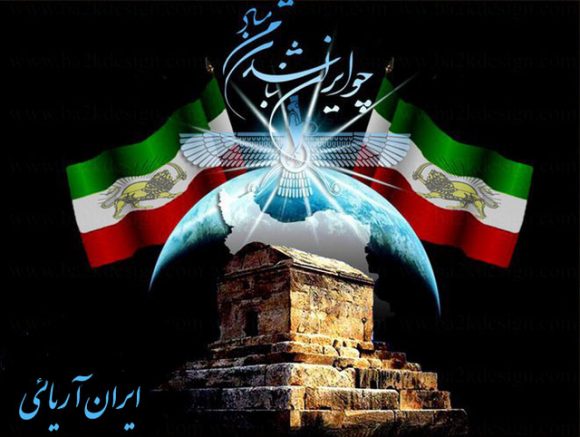 Address:
Thursday 24th May
5:00-6:30pm
Farouk Mustafa Seminar Room (Pick Hall #218)
5828 S. University Ave
Chicago, IL 60637
Afsaneh Kalantary is a cultural anthropologist who teaches at the City Colleges of Chicago. She has previously taught at Loyola University, Chicago and the University of California, Santa Cruz. She has received M.A. and Ph.D. degrees in Cultural Anthropology as well as an M.S. in Social Psychology from the University of California, Santa Cruz. She is also a Phi Beta Kappa graduate of University of California, Berkeley with a B.A. in Psychology with Highest Distinction in General Scholarship (i.e. Summa Cum Laude).  As a Fulbright grantee in Berlin, she conducted ethnographic fieldwork with the Iranian exile community, and wrote an account of her ethnographic research entitled: "Exilic Yearnings and Diasporic Homes: An Ethnography of Memory, Place, Race and Gender among Iranian Exiles in Berlin, Germany."
پنجشنبه ۲۶ مه  ۲۰۱۸
ساعت: ۵:۰۰ تا ۶:۳۰
افسانه کلانتری در رشته انسان شناسی تحصیل کرده وهم اکنون در سیتی کالج شیکاگو تدریس می کند. اوقبلأ در دانشگاههای لایولا درشیکاگو و دانشگاه ایالتی کالیفرنیا درسانتا کروزتدریس میکرده است.
او مدارک فوق لیسانس ودکترا در انسان شناسی  وهمچنین فوق لیسانس در روانشناسی اجتماعی را از دانشگاه ایالتی کالیفرنیا در سانتا کروز دریافت کرده است و فارغ التحصیل ممتازلیسانس روانشناسی از دانشگاه ایالتی کالیفرنیا در برکلی است.
تز دکترای او بر پایه تحقیق میدانی وی با ایرانیان  تبعیدی درشهربرلن آلمان و به عنوان محقق فولبرایت  نوشته شده واو چکیده مشاهداتش را « آرزوهای تبعید واسکان دردیاسپورا: تحقیقی میدانی درمورد حافظه تاریخی؛ مکان؛ نژاد وجنسیت درمیان ایرانیان تبعیدی در برلن آلمان» نامیده است.
Be Omid-e Didar,
Shaahin