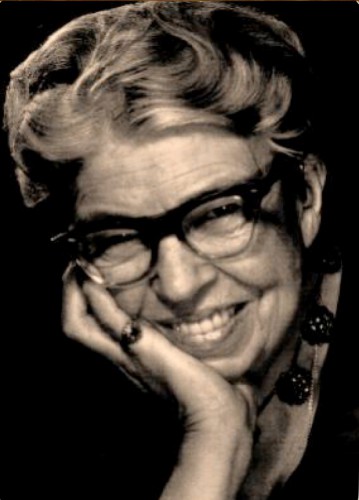 Stacy Garrop's In Eleanor's Words features excerpts from six newspaper columns that Eleanor Roosevelt wrote during the course of her very public life.  They present the former First Lady's thoughts and reflections, and span from her earliest articles to almost her last.
Garrop adds: "Eleanor served in countless roles throughout her lifetime, including wife, mother, teacher, journalist, First Lady of our country, U.S. delegate to the United Nations, and an ambassador to other nations.  The focal point for this song cycle [In Eleanor's Words] is her "My Day" syndicated newspaper column that ran from 1935 until 1962.  The column gave Eleanor a means to communicate to Americans all across the country about a variety of topics, from tidbits about daily life in the White House to the largest political and social topics of her time.  Americans communicated with Eleanor by writing letters to her; a number of these letters are included or answered in Eleanor's columns."
Originally written for mezzo-soprano and piano, Garrop's song cycle was re-crafted in 2008 for mezzo and chamber ensemble at the request of David Dzubay, composer and conductor of the Indiana University New Music Ensemble.
What else does the New Music Ensemble have on the program?