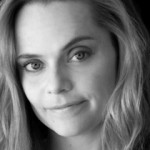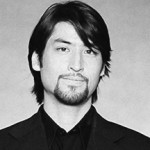 PLEASE NOTE: THIS CONCERT HAS BEEN CANCELLED DUE TO PRESIDENT OBAMA RALLY ON THE MIDWAY PLAISANCE. http://news.uchicago.edu/news.php?asset_id=2144
On Saturday, October 30 at 2:00 PM, pianist Amy Briggs and violist Masumi Rostad lead a lecture/demonstration as part of the Soviet Arts Experience. Admission is free in Fulton Recital Hall (1010 E. 59th Street, Goodspeed Hall, 4th floor). Program includes Shostakovich's Viola Sonata, Op. 147, and Glinka's Viola Sonata.
On the program, Ms. Briggs shares the following:
The Viola Sonata, Op. 147 was Shostakovich's last composition, and premiered on October 1, 1975 (after his death). In many ways, the work is introspective; the composer quotes Beethoven's Moonlight Sonata, and makes musical references to Berg and Mahler as well.
The then president of the Soviet Composers' Union and former composition student of Shostakovich, Boris Tischenko, wrote a letter which was found with the pages of the manuscript of the Viola Sonata: "In thinking, and I am not over-stretching this thought, that the programme of the viola sonata is in supreme affirmation of love and human warmth. In the soul sterilising sorrows, torture, and sickness after the hell of war, people need tenderness and kindness. That is why this instrument of soft, tender and deep sound – the viola…"
Glinka's Sonata is completely different in character and musical style! Glinka wrote his Viola Sonata between 1825 and 1828, but left the work unfinished; there are only two movements (three were projected) and the second movement, an Adagio was left incomplete.  V. Borisovsky published a 'completed' edition in Moscow in 1932. The style is contrapuntal and classical, representative of his youthful, early style, and demonstrates his facility as a pianist as well as a violist.
Many thanks to Amy Briggs for these notes.