We are halfway through the quarter!  Can you believe it‽ (Yes, I just used an interrobang.)  Part of being a grad student (as you are all quickly finding out) is learning how to juggle a million and one things at once!  (Ok, just a million.)  You might be thinking about final papers, course readings, finishing Core strong, hand-turkeys, Halloween costumes, winter, AH!  All this might have you feeling like this:
Don't worry!  We get it, and we are here to help!  Below, find some hard-earned wisdom(?) about which things are best not to fret over right now and which things are better to focus on at this point in Autumn Quarter. There will be time to figure everything out, but your quarter will go much better if you focus on the things you have control over at this stage.
Things you do not need to worry about: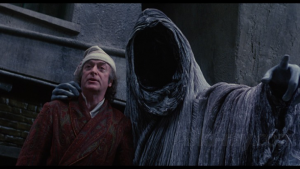 The Future
The Future will still be there to worry about in, well, the future.  Now's not the time.  Now's the time to focus on the tasks at hand.
However, one great way to stave off anxiety about the future is by taking small, easy steps now to give your future, spring-quarter, job-hunting self a leg-up.  There are a few simple, low-investment opportunities coming up in the next few weeks to learn more about career opportunities for Humanities graduates, network and get connected:
GRADfair: Register now for GRADfair, which takes place on November 6, 2015. This event is the first ever graduate and postdoctoral career fair at the University of Chicago. MAPH has moved back precept meetings next Friday to 3PM to give you all the opportunity to go to the fair from 1:30-2:30, so take advantage of this!  Registered employers include The Art Institute of Chicago, Noble Network of Charter Schools, Teach for America, and Educational Pioneers, as well as other employers who may be looking for students with strong writing and communication skills.  There will also be illustrious MAPH alumni there to have informal coffee chats with you about jobs in the humanities.
Alumni Career Night: On Wednesday Nov. 11th at 6PM MAPH will hold its annual Alumni Career Night, at which students will be able to attend multiple panels of MAPH graduates with a wide variety of careers.  Panels may address PhD programs, non-profits, marketing/PR, education, higher ed administration, writing/publishing, development, etc.  This is a fantastic opportunity to find out more about what these careers are like and to meet your MAPH network!
Check out UChicagoGRAD's event calendar for November.  November is "Masters Month" at UChicagoGRAD and there are many events going on: workshops on everything from making good first impressions to managing your academic online presence!
2. Thesis/thesis advisors
First of all, now is a decent time to think about potential thesis projects, topics, questions, methodologies and – yes – advisors. However, we'd strongly suggest that you don't approach anyone and ask them to be your advisor right now – or even, really, in Fall Quarter. Your preceptor will prompt you when you need to get moving. That said, there are some things you can do to be proactive about what will be your most lengthy, researched and polished project in MAPH.
One thing that's actually way more important than tying down an advisor now is exploring your research interests! It's impossible to find the perfect advisor for your project before you've even begun to probe what your project might actually be about. Your project will very likely change a lot throughout the course of the year; in fact, most of the very best ones do, as your interests grow and develop. Embarking on a very rigidly-defined project now might very well limit the project's potential. Use this time to explore the academic conversations in which you might want to situate your project, and think about what kind of methodological approach you want to take over the next six months.
So, then, we'd suggest if you find yourself with spare time outside Fall Quarter classwork, beginning preliminary research and reading in your area of interest is a really good way to spend it. This is the ideal time to explore and read around to see what kind of questions interest you. Arranging a chat with your subject librarian now is a great way to kick-start your project, and actually save you a ton of time come Winter and Spring Quarters. They're there to help you – take advantage of their expertise!
If you can't resist hunting around for an advisor, use this time to do valuable faculty research. Instead of approaching the first professor with a fancy headshot on their faculty page, use the rest of Fall Quarter to explore department websites – maybe several departments – and look for people who match your interests. Search for their stuff on Jstor or in the library, and read an article or two that they've published recently. This is not only useful thesis research in and of itself, but will help you determine if your interests match up with this person beyond the superficial, and allow you to gauge more confidently whether the two of you would be a good fit.
Make a note of several potential advisors that you think might match your project well – we're thinking like five or six. You'll need a list like this to show to your preceptor at the end of Fall Quarter anyway, so jotting names down now is a good opportunity to get ahead of the game. Feel free to chat to various professors in their office hours; that's what office hours are for, after all. We'd suggest, however, that you don't ask anyone to be your advisor just yet (or even in Fall Quarter!). As we said before, the most impressive projects tend to change, sometimes even drastically, as you read, and the chunk of reading and research you do over Winter Break may well mean that come January your project looks very different from the one you're envisaging now. As a result, the advisor who looks like the best fit now might not be so well-suited to the project a few months down the line.
If in doubt, chat to the MAPH staff! Remember that your preceptors and directors know their faculties inside-out, and might know of someone who'd match your interests well that you'd never have thought of otherwise. Likewise, Maren, Jane and the Mentors are all around to offer tips and share advice on how to interact with a particular professor. And we're excited to hear about your projects!
3. Reading everything
NB: you do not need to read everything. Actually, sometimes it's in your best interest not to read everything. The reading loads for some courses are just, err, gross. Some professors create syllabi that are not really possible for anyone to complete in 10 weeks. Pro-tip: Read judiciously! Pay attention in your classes to what type of material you normally talk about. Do you only focus on the theory assigned, or is your professor focusing more on the secondary texts? Whatever the pattern, use  it to help decode which readings are most important. Then just read those texts.
4. Whether you can see the mentors
The answer is always "yes!"  Trust us, we know what panic, stress, and anxiety feel like.  We've been there.  (Sure, we'll go with the past tense there…)  You can sign up for our office hours in the MAPH office, schedule another time, or just stop in.  You know we like to be silly, but we are also here to provide you support and a shoulder to lean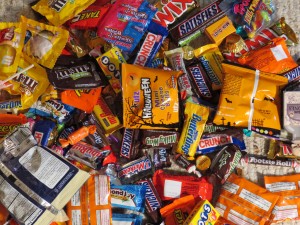 on.
5. Whether there will be enough candy and decorations at the MAPH Halloween Party
Here again, the answer is a resounding "YES!" Thanks so much to all of you on the Social Committee who have been helping plan our Halloween party.  We at MAPH Central are getting excited for tomorrow, especially as we watch the candy and decorations flow in.
6. Whether there is enough tea in the MAPH office
There is always enough tea in the MAPH office.  I mean, seriously, have you seen the cupboard? What even is Assam Mokalbari tea?  I don't know, but you should try it.  We've got English and Irish Breakfast, Green, Constant Comment, Lady Grey, all kinds of fruit teas!  You name it – we've got it!  (Disclaimer: we may not have it.  There are no guarantees.  The point is, we have a lot of tea.)
Things to focus on instead:
Taking care of yourself
Find time to do the things you love!  Whether it's watching your favorite show on Netflix, reading a book for pleasure, going to the gym, Skyping your family or best friend, playing some music, or straight up napping, you will feel much better about everything if you take some time out to focus on YOU.  All work and no play makes a grad student sad.  Eat healthy and delicious food!  Take walks!  Sleep!
2. Being safe on Halloween
Be safe on Halloween, folks! The weather's getting colder rapidly, so make sure you dress warmly this weekend (over the top of your costume, of course). If you're hitting the Halloween parties hard, be sure you're not wandering around the neighborhood on your own – bring friends! Lastly, (and this is a quick plug for tomorrow) don't forget about the MAPH Halloween party at 5pm in Classics 110! There will be snacks in the lounge after precept and pizza at the party to be sure you've got a full stomach before you start on the pumpkin beers.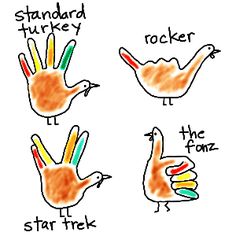 3. Finishing Core
You've almost made it through Core!  Woohoo!  One more paper to go!  Do what you need to do to finish strong.  Make an appointment with Jeff if you want help with your analytic exposition. Talk to the MAPH staff if you have any concerns.  Enjoy the lectures and the readings.  Make more hand turkeys.
4. Final papers
Final papers are coming up scarily soon! For most classes, final papers are the most important aspect.  So if it comes down to a choice between doing all the readings or spending sufficient time on your final paper, go with the latter!  Especially if you'll be writing two hefty final papers at the end of the quarter, you'll thank yourself for taking some time now to start planning/researching/outlining – whatever helps you the most!  Weeks 6 and 7 are also good times to go and see your professors to discuss your ideas – you'll find office hours are considerably less filled-up now than they will be at the end of the quarter.
5. Having warm clothing
Winter is approaching.  Don't be caught in a snowdrift without your long-johns on. Hats, scarves, layers, boots, gloves, emotional fortitude: all these will come in handy very soon.
6. Checking your student account
If you have a moment, you might want to make sure that there are no blocks on your student account that would give you trouble registering for classes next quarter.  Make sure your immunization records are squared away and that everything is good to go on your account.
There you have it, folks! TL;DR :