Greetings MAPH-letes!
I know you are all working hard on your theses, but we are well into Spring Quarter now and it's time to start thinking about your post-MAPH life. In addition to suggesting you attend this Friday's GRADUcon and chat up some prospective employers, the MAPH office wants to make sure you know about the upcoming deadline for the Summer Internships that MAPH funds.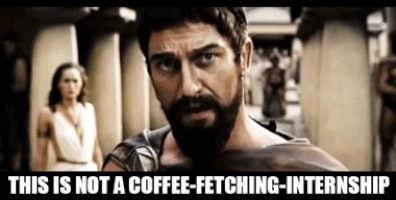 These internships are a great way to get your foot in the door for incredible humanities organizations in Chicago.  They can really help you boost your resume and find out about a variety of jobs in the field.  Even though they are just for the summer, many MAPHers have used them to network and form lasting professional connections, setting them up for future careers.  Even if the work is not always the most glamorous (there is, at times, some paperwork), these organizations will enable you to network with other humanities folks around the city, and beyond. Much like MAPH itself, most Internship-ers have gotten out of these jobs what they put in.
Be sure to also check out our AfterMAPH blog, where we post about past MAPHers' experiences with these summer internships, including the Odyssey Project, Chicago Humanities Festival and The Newberry Library.
There are five internships being offered this year:  (1) Programming/Education Fellowship for the Chicago Humanities Festival (2) Intern for The Odyssey Project (3) Editorial Intern for the Art Institute of Chicago's publishing department (4) SMART Museum Communications Intern and (5) Manuscripts and Archives Intern for The Newberry Library. Details on all of the internships are below.
The deadline for all the Summer Internships is Monday April 10th. Please submit all internship applications to ma-humanities@uchicago.edu.
These are coveted positions.  Last year there were roughly 80 applications submitted to the 12 internships available.  NB:  you can apply to more than one! 
So get your resumes and cover letters ready and see if you can get yourself a JOB!
MAPH Newberry internship descrip 2017
Smart 2017 MAPH Communications Internship
MAPH Odyssey Project Internship