Campus Days 2017: What to Do if You Get Here Early!
Here at MAPHCentral, we are gearing up for Campus Days 2017 and are excited to meet everyone this weekend! You can find an outline of the schedule for Campus Days here and a more detailed schedule here.  
If you get to Chicago before Campus Days or have some time here afterwards, or if you are a current student hosting someone and want to point out things to do and see, below are some suggested spots and activities!
Within Hyde Park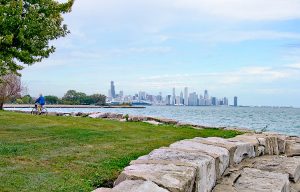 Although this weekend your focus will likely be on the University, Hyde Park as a whole has a lot to offer. To enjoy some time outside, we strongly recommend Promontory Point, the east end of 55th Street. Promontory Point provides one of the most beautiful views of the Chicago skyline and of Lake Michigan. If the weather is warm, we also recommend taking a stroll a little farther south to Osaka Garden (which is now called Phoenix Garden).  The garden was built for the 1893 World's Columbian Exposition and has recently been rehabbed and reopened with North America's only art installation by Yoko Ono.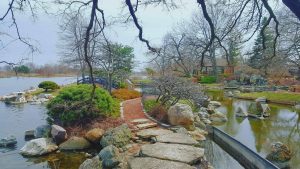 Hyde Park also has several bookstores worth browsing. We have the Seminary Co-op (which is also next to one of our favorite coffee shops, Plein Air Cafe), and its sister store, 57th Street Books. On 57th is an excellent selection of used books at Powell's. (Also, there are often a couple of boxes of free books, of mixed quality, on the sidewalk outside Powell's. Who doesn't love free books?)
Hyde Park is also home to some top-notch museums and galleries. The SMART Museum of Art, UChicago's own art museum, boasts a large collection and is currently featuring a collection of works in their current Classicisms exhibition.
For more art, venture to the Hyde Park Art Center on 51st Street. The Oriental Institute on campus has an impressive collection of artifacts from the Ancient East. The Museum of Science & Industry, which is in a building constructed for the Chicago World's Fair, is just east of campus, near the 57th Street beach, and the DuSable Museum of African American History is just to the west.
Lastly, Hyde Park is home to the Robie House, a famous Frank Lloyd Wright house from 1910. It is right on campus (by the Seminary Co-op) and offers daily tours for 14-17 dollars.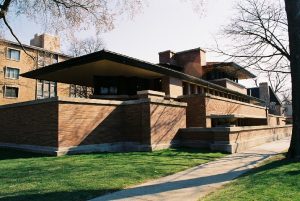 Going Downtown
Getting downtown is pretty easy and quick (see our previous post on transportation). The #6 bus runs regularly between Hyde Park and downtown. During weekday rush hour, the #2 bus is also convenient and takes you downtown.
Downtown Chicago houses the city's most famous piece of public art – "Cloud Gate," more commonly known as "The Bean." It is located in the lovely Millennium Park with other sculptures, great views of iconic buildings, the Pritzker Pavilion, Crown Fountain, and Lurie Garden and is a nice place to walk around and enjoy free art. Downtown Chicago also houses some of the country's most prestigious museums, including the Museum of Contemporary Art, and The Art Institute of Chicago (right off the #6 bus and right beside Millennium Park), which you can access for free while you're here. Enter through the Modern Wing, and at the front desk say you're with the University of Chicago and that there are 40 free admission passes in Maren Robinson's name. 
Feel free to check out the Museum Campus, which has the Shedd Aquarium, The Field Museum (with their excellent Tattoo and China exhibits) and The Adler Planetarium!

You Hungry? No Problem!
There are a lot of food and drink options downtown, as you might imagine. Favorite places for deep dish are Giordano's and Lou Malnati's. (If you want to order deep dish, give yourself ample time! Deep dish takes a while to prepare!) In Hyde Park there are several good food choices, like Pizza Capri (53rd Street), Valois (Obama's favorite restaurant), Harold's Fish and Chicken, LSTC Refectory and Sola Cafe, Z&H Cafe and Salonica! All of these places are highly recommended by MAPH staff and Students.
If you're eating downtown, these places are recommended by MAPH staff and students: Cafe BabaReeba  The Violet Hour, Chicago Pizza and Oven Grinder Company, and The Bar Below.
Miscellaneous
Chica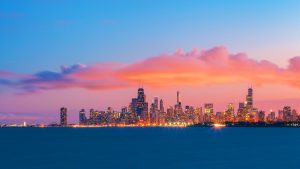 go is home to more than 200 neighborhoods. Find hipster paradise (and plenty of good bars) in Wicker Park. You can visit the Zoo & Conservatory in Lincoln Park (which is free), browse a non-profit used bookstore in River North, or eat some dim sum in Chinatown.
We also recommend looking at Time Out Chicago, which you can find here. They'll help you find various activities in the city and also have great recommendations for food and drink!
~ Your Mentors