IT'S SPRING!
Well, OK, it's not spring, but apparently these days winter lasts about two weeks at the end of December. For all intents and purposes it's Spring.
Congratulations on being present for an historic event in Chicago history:  this is the first time in recorded history that Chicago had no snowfall in January and February!
Big thanks to the parts of the current administration that are trying to get us out of the Paris accord.  Real win for America, that.  I'm sure Steve Bannon knows science better than…..scientists.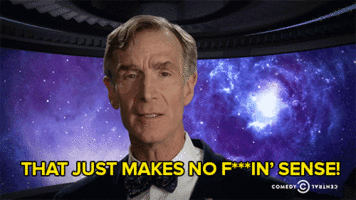 Are you interested in seeing how you or your home will disappear into the sea? Check out this interactive map to learn just how much water your community can stand!
Can you believe Spring Break (woo) is approaching?  Just two short weeks from now you have the luxury of realizing how far behind on your thesis-work you are, and how little time it will be before you are once again ejected into the cold reality of professional life.
We of the MAPH office thought we might check in to highlight a few things to do over the next month or so in Chicago, and offer some advice as the end of the year races towards us.
OK Important Stuff First: Self-Care
This can be among the most stressful times of the year for MAPHers. You may feel isolated, under siege, and not up to the task of the final months of the program.
Don't forget your project here: being a MAPHer is harder than being a first-year PhD student, because you are producing your thesis in addition to a FULL class load.
But it will get a little easier in Spring quarter. As you know, next quarter you will only have 2 classes. For about 3 days, you'll say something like, "The rest of the year is a breeze! I love Spring Quarter!"
Then you will say something like, "I fucking hate Spring Quarter."
It can be hard to get real serious about your thesis. It's stressful to have looming deadlines.  And you will find that having two classes still keeps you extremely busy (after all, you may have been ignoring roughly the amount of reading of a full class between your three winter classes).
But overall, I think MAPHers really come into their own in Spring.  All of a sudden your cobbled-together mass of thesis starts to look like a professional piece of academic work.  You get onto the Irony listerserv and start seeing all the badass jobs you can do as a humanist.  You start to internalize the waves of theory that have been hitting you for six months (thaaat's what Hegel was doing!)
The weather will be gorgeous.  Or it will be super cold.  Or it will get to like 90 degrees and humid.  Pretty much up in the air.
(see what I did there?  up in the air?  the weather is up in the air?)
You might actually have some breathing room.  You might actually be motivated to get out of Hyde Park.  I think you SHOULD get out of Hyde Park.  Get a little Vitamin D, see this great city. Take the architecture tour. Take care of your mental health.
On that note, here are some things to do in the coming weeks.  There is SO MUCH going on, this is only a tiny slice of stuff that jumped out at me.
Things to Do:
It's baconfest people. 'Nuff said.
Orchid Show: March 3-26
Adult Variety Show: March 3 – June 23
No pets allowed lol.
OK, that's it for now.  Have a great spring break y'all
Love you,
Yer Menters