Congratulations!!!
One third of your MAPH career is over, and it's time to head off to winter "break"
Do you have to work the ENTIRE break?  Of course not.  Do a good amount of research, but take some time to rest, relax, and recharge.  And reduce and reuse and recycle of course.  All the re-'s
We of the MAPH office decided we would put together a little guide to the beautiful winter wonderland that is Chicago.  Sorry, scratch that….I meant to say the Grey wasteland that is Chicago.
Here are some things to do around the city.  If you will be in town, do as much as you can during the break.  If you will not be in town, maybe after break you can find some time to live as a human.  Whenever possible we are including FREE events, although there is lots of stuff that's not free.
Drag Queen Story Time
December 10th
Women and Children First is welcoming Chicago's greatest Queens, Muffy Fishbasket, Coco Sho-Nell, and Ashley Morgan, as they read us their favorite holiday-themed picture books like How the Grinch Stole Christmas! To learn more about why Story Time with Drag Queens is changing lives, read THIS.  And if you're interested in the event click HERE
Christkindlmarket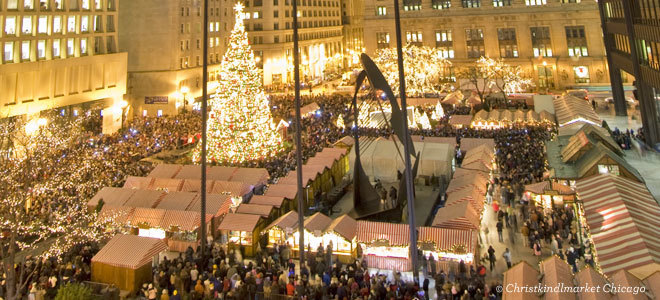 When: Nov. 20 to Dec. 24
Where: Daley Plaza, between Washington, Clark and Dearborn streets
Hours: 11 a.m. to 8 p.m. Sunday to Thursday, 11 a.m. to 9 p.m. Friday and Saturday
Admission: Free
What It's About: Inspired by the Christkindlesmarkt in Nuremberg, Germany, the Chicago Christkindlmarket celebrates German and European tradition with food, drink and gifts.  That means hot mulled wine and cheap kitchy gifts for your family.
If you haven't spent much time downtown, this is a great place to hang out a bit.  Free to walk around, slightly expensive if you have a drink or two.
Lincoln Park Zoo's Zoolights
If you haven't been to Lincoln Park Zoo, you should totally go.  Make a day out of it if you don't have a car, because it takes a while to get to on public transit
Get there before dark to see the animals, then hang out to see the lights and craziness.  There are TONS of people, so, you know…..who's REALLY in the zoo, you know?
Its the animals.  They are in the zoo.
Like I said, kind of a madhouse.  They have spiked hot chocolate, which both helps with the crowds and makes the crowds worse.
New Year's Eve
Chicago's largest outdoor celebration returns for a second year, still sporting its rather unfortunate name (we refuse to call our city Chi-Town). As the final approach of midnight nears, a gigantic star will ascend the west tower of the Hyatt Regency until it reaches the top and a fireworks display will light up the riverfront. Tickets to the event are free, with viewing areas on each bank of the Chicago River, but you'll need to register to secure your spot. If you want to watch from the comfort of your couch, the whole event will be broadcast live on NBC 5 and Telemundo Chicago.  Last year this was…..very disappointing to watch on tv.  I mean, great, if you're into watching lonely white people trying to dance and hook up, but overall not my thing.  Still, better than watching a previously recorded video of the ball dropping in NY.
Maggie Daley Park Ice Skating
Millennium Park is good all year round, but what's really cool is that Maggie Daley Park (next door) has a skating ribbon.  Yes, not a rink, a ribbon.  It's pretty and it's icy and you should go glide around on it.
Next door at Millenium park there is caroling on December 9 and 16 from 6-7pm in front of the bean (AKA cloudgate).  Warm up with some hot chocolate and carols after you show off on the ribbon.
(If traveling downtown is not your thing, there's also ice skating on the midway.  It's a rink.  It's good, if you're into that kind of thing.)
Christmas Trees at the MSI
There's Christmas trees at the MSI. They're pretty and stuff.  That's basically it.
(it's worth noting in general that if you ever want a free pass to a museum, get yourself a Chicago Library Card.  Libraries have a set of free museum passes, first-come, first-serve.  You just have to show up in the morning and get one.)
Chicago Gay Men's Chorus
Home for the Holidivas looks pretty much amazing.  You can get tickets here.  These guys aren't messing around.  Get friggin' festive already.
Nutcrackin'
So there is a classic nutcracker ballet at the Joffery ballet.  I used to go here as a kid but I was too scared of it so we stopped.
There is ALSO a dark, reasonably crazy, ballet-free version of the Nutcracker going up at the House Theatre of Chicago.  It's original, and seems like it will be awesome.  (My guess is that if child-brent had trouble with the original, this one would definitely cause some late nights alone in the dark being scared.)
OK that's all for now.  I have two very important things to share with you though.
(1) There is a great tool for finding answers to questions about your thesis.  I recommend a WEEGER board:
(2) If you just need to relax, do what your mentors did today–watch a little bob ross.  T had a straight-up spiritual experience today watching this.
As always, shoot us an email if there's anything we can do for you.  It's what we're here for.
Winter love from MAPH