Hey, MAPHletes!
This is the time of year where the one-year sprint to the finish can start to feel so overwhelming. We get it! Winter quarter finals can be brutal. But you are going to make it: there is a light at the end of tunnel! (Not to mention the weather today is gorgeous. Take a deep breath and a nice, long walk.) And speaking of the light of the end of the tunnel which is attached to that intimidating train called What-to-do-next?, we are always here to help you think towards the future about post-graduation plans, and today, we are doing so by telling you a bit about the several summer internships MAPH offers. Each year, MAPH sponsors a few internships at humanities, cultural, literary, and non-profit organizations around Chicago. These are a great opportunity to gain experience working with vibrant institutions in the city looking for people with skills just like yours!
Next Thursday​,​ March 10th, MAPH will host ​our annual​ ​I​nternship ​P​anel​ at 5:00 p.m. in Classics 21. All the panelist​s​ for this event have held MAPH internship​s​ previously and will share their experiences both during and after their internships. You can read more about MAPH internships​ here and here. If you follow the second link, you will find posts on our alumni blog guest-written by those who have held internships about their experiences.
*​
For international students​
*: If you are interested in an internship, now is the time to begin OPT paperwork. We are more than happy help at any stage of the OPT application process. Feel free to reach out. You can also read more about the OPT timeline
here
.
FastFacts tm:
You can apply for more than 1 internship, and in fact

we encourage you to apply to multiple internships

. The deadline for applications is March 28th by 5PM, except for the Torch Fellowship, which is due April 8th.
Interns will be expected to provide 300 hours, 30 hours/week over 10 weeks (there is some flexibility here. Be sure to communicate with Maren and with your supervisor). All interns will receive a salary of $3,600.
Jess, Clancey and I can, and will, look at the application materials for internships. UChicagoGRAD is also a great resource, as always.
All materials should be submitted to the Maph office.
Below are descriptions of the internships being offered this year. We will have print-outs with fuller descriptions at the Internship Panel and afterwards at MAPHCentral:
* are new this year
Chicago History Museum Curatorial Internship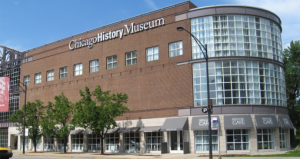 Objective: To provide research support for the development of future exhibition projects and the expansion of the museum's online collection portal. Interns will work with collections and curatorial staff to conduct content and collections research for upcoming exhibitions and tours, and to create new expanded descriptions of existing collection items for eventual inclusion in the museum's online collection portal, which offers public access to collection records and images.
Responsibilities: The intern may conduct research using archival records, catalogs, and other historical resources in the development of the object descriptions and exhibition content. The intern will be responsible for organizing the results of their research efforts and entering the data into various formats for use by curatorial, collections, and other CHM staff.

Odyssey Project Adult Education Internship
A core program of Illinois Humanities, The Odyssey Project provides college-level instruction in the humanities through seminars led by professors from local colleges and universities. The Odyssey Project offers free seminars in philosophy, literature, art history, U.S. history, and critical thinking & writing for adults who have had limited to no access to higher education and meet income eligibility requirements. Students in the program earn six units of transferable college credit in Humanities 101 from Bard College for their participation in and completion of the first-year course and eight units of transferable college credit in Humanities 201 from Bard for their successful completion of the second-year course. The Odyssey Project offers first-year courses in the Chicago neighborhoods of Woodlawn, Rogers Park, and Pilsen and in Champaign-Urbana. The courses taught in Pilsen are offered in Spanish. Odyssey Project currently offers two second year courses, one each in English and Spanish, in Downtown Chicago.
Illinois Humanities is devoted to building a more enriched Illinois by promoting critical inquiry and civic engagement through involvement in the humanities. Illinois Humanities works to bring the humanities to all Illinoisans, regardless of their economic resources, cultural background, or geographic location. Illinois Humanities offers lectures, public discussions, performances, exhibitions, and educational programs —all free and open to the public.

Odyssey Project/Harlan High School Internship *
Illinois Humanities is currently seeking to fill an internship position with the Odyssey Project's high school program, the Odyssey Scholars Program. A core program of Illinois Humanities, The Odyssey Project, A Bard College Clemente Course in the Humanities, provides college-level instruction in the humanities through seminars led by professors from local colleges and universities for adults who have had limited to no access to higher education and meet income eligibility guidelines. This summer we are piloting a new program that will offer college-level courses and instruction to high school students from three CPS neighborhood schools on Chicago's South Side. Students who complete the entire program, which will run for three consecutive summers beginning the summer following their freshman year, will earn six college credits in Humanities 101: Introduction to the Humanities from Bard College. The summer program meets 5 days a week from 10:00 AM – 3:00 PM over the course of two weeks in Hyde Park. During this first summer, students will be in mini-college-level seminars in literature and U.S. history taught by local college and university faculty. The Odyssey Scholars Program is also committed to yearlong humanities programming at each of the three participating high schools that will be open to all students.

Illinois Humanities Programming Internship
We engage citizens in all communities across Illinois in dynamic conversations on important issues critical to our democracy. Our five areas of focus for programs are Public Policy; Media & Journalism; Business; Art and Access. Our programs, events, community grants and partnerships offer all residents of Illinois the opportunity to engage in the humanities as tools to enliven our democracy. From small discussion groups at libraries and other community venues to lectures, panels, performances and dialogues at cultural sites as well as seminars, workshops and interactive opportunities across the state, we offer a variety of rich formats to increase public dialogue and deepen diverse conversations on issues that dramatically affect civic life. We lower barriers to participation and offer access to programs, events and grants to all residents with programs that are free and open to the public.
Illinois Humanities (IH) is seeking a MAPH student for a summer internship position. The intern will assist the Director of Programs, as well as other Illinois Humanities program and development staff, in the overall execution of the organization's mission. Interns at IH are exposed to a highly collaborative, mission-oriented environment. In any given year, residents of 263 Illinois communities, including more than 60 neighborhoods in Chicago, take advantage of 1,062 IH programs, which involve more than 652 humanities scholars. More than 166,500 Illinois residents participated in IH programs in the past year. In addition, more than 470 community organizations and institutions join us as partners each year. IH values collegiality, imagination, and flexibility in the workplace.

Newberry Library Archival Internship
This ten-week position is funded by the Master of Arts Program in the Humanities (MAPH) at the University of Chicago. Reporting to a Newberry archivist, the Manuscripts and Archives intern will participate in the preservation, arrangement, re-housing, and description of Modern Manuscript collections focusing on the dance history of Chicago and the Midwest. Possible projects include working with the records of Hubbard Street Dance Chicago or the MoMing Dance and Arts Center.
Under the supervision of the curator and archivists, the intern will participate in the following archival activities:
Arrange and re-house manuscript and archival collections.
Apply appropriate preservation treatments to collection materials. Treatments include, but are not limited to, surface cleaning, flattening, removal of rubber bands, rusting clips and staples, photocopying, encapsulation, and non-aqueous deacidification.
Conduct research on the content and subject matter of collections to inform arrangement decisions and enhance collection descriptions.
Prepare detailed descriptive inventories for collections in a format compatible with the archival professional standard, Encoded Archival Description (EAD).
Chicago Humanities Festival Programming Internship  
The MAPH Programming/Education Fellowship opportunity at the Chicago Humanities Festi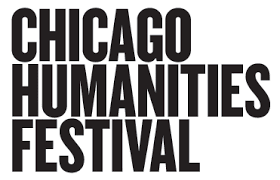 val (CHF) provides each student with the following: working experience in the country's leading public humanities organization, access to world-renowned humanities scholars, interaction with Chicago's top cultural institutions, and a mentored team environment in which to build varied skills for future employment.
The Chicago Humanities Festival envisions a city and society in which its members engage in thoughtful dialogue, explore a diversity of ideas, and come together to find positive solutions. We believe that pursuing a diversity of thought, experience, and audience is essential to strengthening our community. CHF places the great minds of our time center stage, to enlighten, to entertain, and to connect us to big ideas. We are the leading public humanities organization in the United States—serving the Chicago community first and foremost—and a model for the public humanities nationally. We produce more than 140 programs annually, reaching a live audience of nearly 50,000 adults and 12,000+ youth (primarily from the Chicago Public Schools). In our 26 year history, we have presented over 3,000 outstanding speakers, including: 10 Nobel Laureates; 73 Pulitzer Prize winners; 56 MacArthur "Genius" Fellows; 34 Academy Award, Tony, and Grammy winners; and 18 James Beard Award winners. Our dedicated YouTube channel has had over with over 3.75 million views.
The Smart Museum Communications Internship
This internship offers the opportunity to get broad arts communications experience by assisting the Smart Museum of Art's external relations team with new and ongoing efforts. The internship will focus on two projects: (1) promotion and documentation of object-based learning experiences and collaborative partnerships organized around the summer reinstallation of the permanent collection galleries and (2) advance planning and communications for Concrete Happenings, a series of exhibitions and programs launching in fall quarter with the return of Wolf Vostell's Concrete Traffic (1970) to campus.
Other day-to-day activities may include: writing and editing content for the Smart Museum's quarterly newsletter, annual report, and other channels; producing event flyers and other promotional materials; composing e-mail campaigns; building and engaging audiences through the Smart's blog and social media platforms (Facebook, Twitter, Instagram); and providing other communications support as needed.
Adventure Stage Arts and Education Internship  
Adventure Stage Chicago (ASC) is the professional theatre program of the Northwestern Settlement. ASC's original productions contain themes and ideas developed with input from community members, thereby engaging and inspiring audiences to be the heroes of their own lives. ASC also offers the in-classroom arts residency program Neighborhood Bridges; Trailblazers, its Youth ensemble; summer drama camps; and drama instruction with the Settlement's Head Start and Rowe Elementary School programs.
The MAPH Intern will work closely with the Managing Director and Marketing/Communications Manager to assist with day to day marketing and social media efforts, focusing on marketing analytics. Activities may include: developing content and strategy for all of ASC's digital channels, including website, social media and electronic communication; implementing tags to better analyze ASC campaigns, site traffic, and social media usage; search and keyword research for Google AdWords; assist with creating marketing/communications plans for education outreach; producing event flyers and other promotional materials, and other communications support as needed.
Browne and Miller Literary Internship

Founded in 1971 by the late Jane Jordan Browne, Browne & Miller Literary Associates is Chicago's only full-service, independent literary agency. We currently represent authors writing in most genres of commercial adult fiction and non-fiction, as well as select young adult projects. As a hands-on, editorially-focused agency, we work closely with our clients in developing manuscripts and proposals for submission and sale. We also maintain an active subsidiary rights business and regularly license audio, film/television, and foreign translation rights to the Works we represent.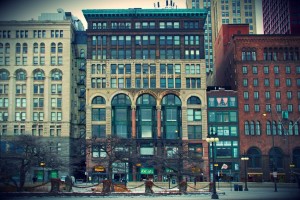 Interns are afforded the unique opportunity to develop practical skills and acquire tangible experience in trade book publishing within a busy agency setting. Interns are exposed to all aspects of agency work. Duties range from basic clerical tasks including typing, filing, and packing and shipping to reviewing query letters, reading and evaluating manuscripts and proposals, conducting market research, and more.
Critical Inquiry Publishing Internship *
Critical Inquiry is an interdisciplinary, peer-reviewed journal devoted to the best critical thought in the arts and humanities. Founded in 1974, it has been called "one of the best known and most influential journals in the world" (Chicago Tribune) and "academe's most prestigious theory journal" (New York Times).
Combining a commitment to rigorous scholarship with a vital concern for dialogue and debate, the journal presents articles by eminent and emerging scholars, critics and artists on a wide variety of issues in contemporary criticism and culture.  Associated with no single school of thought, tied to no single discipline, Critical Inquiry is dedicated to providing a forum for cutting-edge thought while reconsidering traditional concepts and practices.
Critical Inquiry is looking for a graduate-student intern to receive on-the-job training in field of academic publishing. We are looking for a candidate with strong written and oral skills, who has some webwork experience or is at least enthusiastic about learning about web publishing. The intern will be responsible, primarily, for doing library research. Applicants should be familiar with the journal before the interview and interested in the kind of content we publish.
The Smithsonian Institute Cultural Policy Internship
Many are familiar with the work of the World War II Monuments, Fine Arts, and Archives officers or "Monuments Men," through books and films, but little research has been done regarding the actual methodologies they used to protect cultural property from the impact of armed conflict. The Smithsonian and University of Pennsylvania Museum's Safeguarding the Heritage of Syria and Iraq (SHOSI) Project have successfully drawn upon some WWII-era resources at the Smithsonian Archives and the Smithsonian Archives of American Art to teach ways to protect sites in current armed conflicts. More information is certainly available and would be useful to both researchers and those working in the field today, but unfortunately no comprehensive bibliography of resources exists.
A summer intern will create a bibliography of primary and secondary resources related to World War II (and potentially other conflicts) protection of cultural heritage. The focus be first on collections in the U.S. and branching out to international resources with time permitting, and include publications, private papers, policies and papers generated by the Monuments Men, museums and collecting institutions, the Roberts Commission, and various international sources.
This research project will help to identify the research of an earlier era on cultural property protection. It will also identify different techniques and methods identified by museum conservators and curators that may be applicable to present conflict situations.

The intern will conduct research in libraries and archives in Chicago as appropriate, and museums and archives in Washington D.C., including the Smithsonian Institution Archives, Smithsonian Archives of American Art, the National Gallery of Art, and the National Archives and Records Administration.
The Torch Fellowship  – Self designed service internship
This fellowship, named in honor of Rafael Torch, writer, teacher and MAPH alum from 2005, was offered for the first time in Summer 2012. The service fellowship in his name offers one graduate student a salary of $3600 to fund an otherwise unpaid position internship in any non-sectarian, non-profit social justice, community-building, or other service- or outreach-focused organization in Chicago during the summer after graduation. The fellowship is intended to promote connections between humanistic inquiry and service work outside the academy in the city of Chicago. The Torch Fellow will return to campus in fall to talk to the next year's MAPH class at a Service Core event and write a blog post for the MAPH blog about some aspect of the fellowship with the approval of both MAPH and the host organization. Applicants must have identified and corresponded with the organization with which they wish to work before submitted their application materials. The Rafael Torch Service Fellowship will be $3600 (disbursed over the course of the summer). Past Torch Fellows have worked with Universidad Popular, Unity Hospice, Howard Brown Health Center and CityFarms.
Applications due in hard copy to the MAPH office 4/8 by 5PM. Please submit the following materials:
2 page cover letter explaining the proposed internship, its relevance to your interests, any connection to the work you've done in MAPH, and how the internship would fit with your post-MAPH career.
A letter from the host organization indicating interest in hosting you as an intern and outlining the duties of the internship.
Peace out,
The Mentors