Though a recent post encouraged you to go explore other neighborhoods of Chicago, we also hope you'll take time this fall to enjoy all that Hyde Park has to offer. So, for this post, we've created a tour for the museum-lover in you, all in HP. (Though please don't feel any need to go in order or to do these all in one day)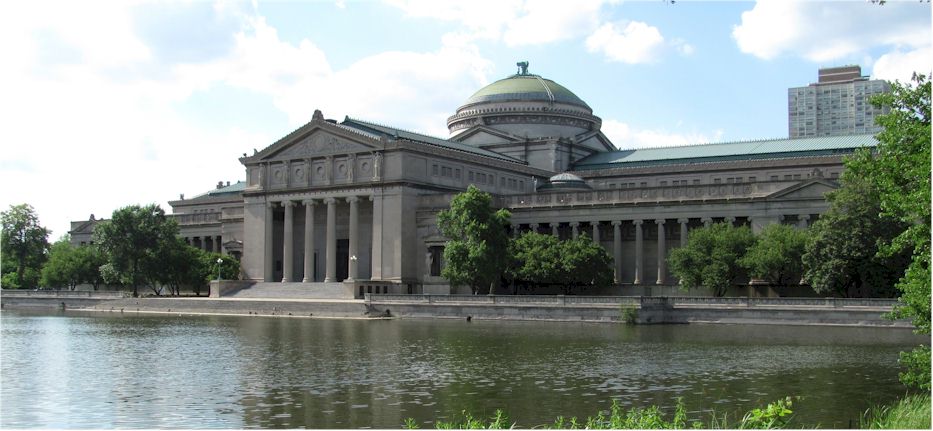 -Start at the Museum of Science and Industry, an incredible building from the 1893 World's Fair, and it is right next to the lake and Jackson Park, also a remnant of the World's Fair. I have never actually gone inside, thought tickets aren't bad- $18. I've just always enjoyed it enough from the exterior on my way to the Osaka Gardens.
From the Museum of Science and Industry, you can either take 57th street (and maybe stop at Medici for coffee or ice cream) or wander just a block below to walk along the Midway. This beautiful strip was created for the World's Fair and housed its exotic booths as well as the food stands.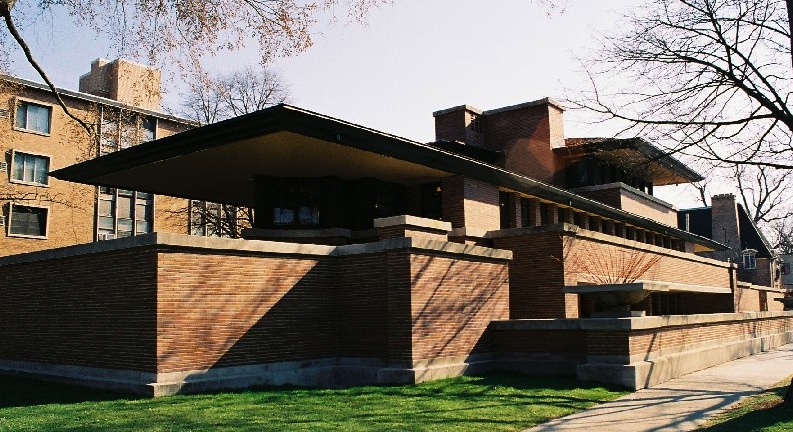 -Either route will lead you to Woodlawn Ave, on which you can find both The Rockefeller Chapel and The Robie House. You can pop into Rockafeller Chapel almost any time, but the Robie is a popular destination and you may need to reserve tickets in advance. The Robie House is considered the best example of Frank Lloyd Wright's Prairie Style and is pretty darn cool. It took me until this month (11 months after moving here) to go see it and I loved it! It is also next to a beautiful café with delicious caffeinated beverages.
-The Robie House is right on campus, so it is an easy walk from there (58th and Woodlawn)
to The Oriental Institute (also on 58th). The Oriental Institute is a beautiful museum and this counts as a great scouting opportunity for future study spots, because the O.I. has a lovely reading room students can use throughout the year.
After the Oriental Institute, you can cut north through the Quad, maybe stopping to admire the castles you are about to inhabit or to get a snack and coffee at Swift Hall, and go to the Smart Museum of Art.
–The Smart Museum, like the Oriental Institute, is totally free. It has an incredible collection and is another space to check out as a future study spot. There are also classes that take place or take trips to this museum, so it is nice to check out and know beforehand. And it has coffee- what more could a person want?
-If you have the strength and determination to see another museum, then the DuSable Museum of African American History is an excellent choice. Or it can certainly be saved for its own day/trip. As my freebie post mentioned, the DuSable is free on Sundays. The DuSable is a 10-15 minute walk from the Smart Museum, on Cottage Grove and 57th. They boast a pretty large collection, which is constantly growing as they continue to expand their own physical space.
-Another place to visit is the Hyde Park Arts Center. The Hyde Park Arts Center is free and constantly has new work up. This is where art groups from 1960s like The Hairy Who and The Chicago Imagists formed and were able to first exhibit their work.
Attached to the Art Center is a great coffee shop/study space, Bridgeport Coffee. You can stop there for a coffee and then wander through the exhibits.
And speaking of museums, we will include a quick plug for you to mark on your calendars– the evening of September 18th (the first Thursday of Colloquium) we will be leading groups downtown to the Art Institute for a visit!
If you have any questions or are concerned with my coffee-obsession, shoot me or Matt an email (lbryan@uchicago.edu and matthewcstone@uchicago.edu)!