In a past post we covered Chicago Transit- here is another chance to put it to use, with  free or inexpensive summer activities here in Chicago. Go forth and explore without breaking the bank!
Museums:
Chicago Botanic Garden:
Admission to the garden is free daily, though parking costs $25 dollars. So it is completely free if you bike. They also host concerts and other evening events.
DuSable Museum of African American History:
Regularly this museum is $7 with a student ID, but it is free every Sunday.
Museum Campus:
Where the Shedd Aquarium, the Field Museum, and Adler Planetarium all live. They have free days for Illinois Residents, and generally have student discounts. But you can also enjoy them for free from the outside! This is a gorgeous area and an enjoyable bike ride up from Hyde Park. It is also an easy stop on the #6 Bus and Metra. You can easily take some food or a book up here and just enjoy the lake and lovely buildings.
Museum of Contemporary Art:
The MCA is free with a University of Chicago student ID. And it is a much more manageable art-viewing experience than the Art Institute, as you can see everything in one visit. It is also just a super cool building and is also a nice excuse to take the #6 out of Hyde Park and walk down the Magnificent Mile.
Art Institute:
The Art Institute is also free with a University of Chicago student ID. And it is extra accessible off of the #6 bus. Your devoted mentors plans to have a group outing there during the first week of Colloquium, but it is worthwhile to head over there early to enjoy some art and A/C.
The Smart Museum:
Conveniently located right here on campus, The Smart Museum is free daily.
The Oriental Institute Museum:
Another amazing, and free, museum right here on campus. The Oriental Institute will make you want to don a fedora, grab a whip, and argue with Sean Connery.
Out of doors, but not out of pocket
The Lincoln Park Zoo:
The zoo is free daily. This is a great activity before school starts because it is a bit of a trek, but in an area with a lot else to do. Very easy to make a day of.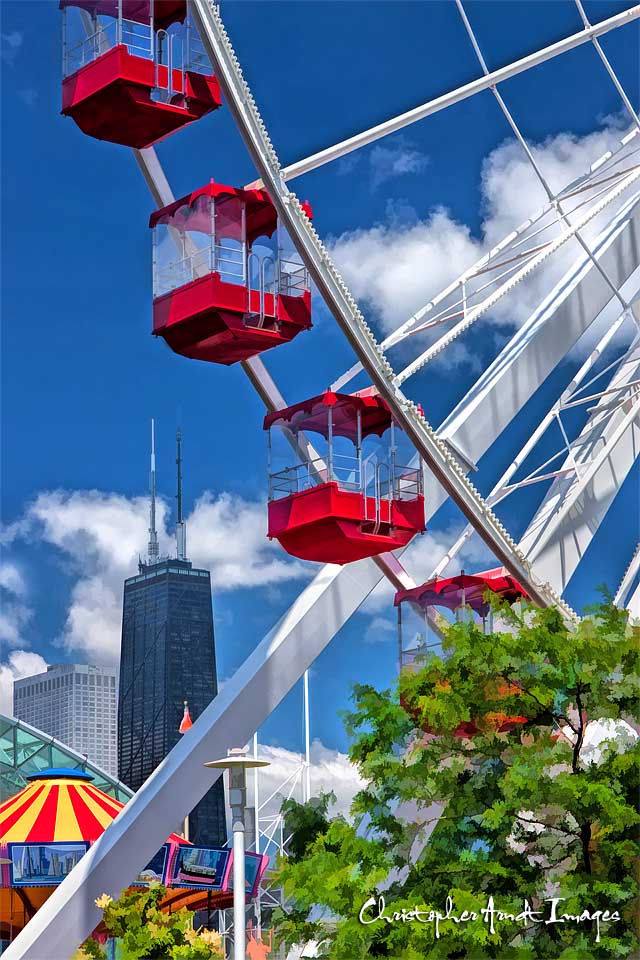 Navy Pier:
Essentially a large playground that smells like funnel cake, Navy Pier is a great way to look at downtown Chicago and also enjoy being by the water. It is a bit touristy, and drink prices may reflect that, but it is an easy place to saunter over to. If you feel really adventurous, you can even ride on the Ferris wheel.
Miscellaneous:
The Chicago Public Library:
The Chicago Public Library is free and the Harold Washington Center is a gorgeous building right downtown. It is convenient and neat.
Grant and Millennium Park:
Like Museum Cam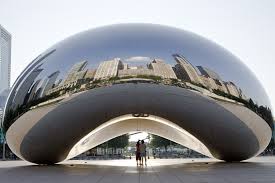 pus, these parks are gorgeous and convenient places to visit and spend some time. Millennium Park is touristy- but if you are new to the area, why not? Go take what the kids are calling a "selfie" with the reflective bean, officially named Cloud Gate, and check out the cool face-fountains. Right next door is the Art Institute, which you'll remember is also free.
Millennium Park also hosts free concerts, like Downtown Sound and Loops and Variations and also free film screenings– The Birdcage? Yes! Wizard of Oz? Delightful!
There is also another film-in-parks series in Chicago: http://www.timeout.com/chicago/film/movies-in-the-parks
A fun and free place to visit is also MAPH Central! As you arrive in Chicago and/or perhaps find yourself with some free time, come on by and say hello. We are excited to meet everyone and are always here if you have a question. And although I am all about visiting and supporting local bookstores, we also have tons of free books for you to read in the MAPH lounge. Some are academic, some are silly, but there is also a ton of great reads, from Joseph Conrad to Mary Roach to Karen Russell.
For more/other free events and updates: Time Out Chicago, The Chicago Reader, and New City (or email us!)