Chicago is a vast city with incredible neighborhoods, sites, and food. All year, we'll encourage you to take advantage of this city and explore its many neighborhoods, from Lincoln Park to Logan Square to Chinatown (and beyond!).
This post will help you navigate public transport in Chicago. Even if you have a car, public transit will help you get wherever you are going. (For those of you who already live here, feel free to post any tips or helpful info we may have missed down in the comments section). And your devoted Mentors can also offer directions, transport advice, and even correct some Google Map directions to and from Hyde Park! Feel free to email us or pop into the office for additional info.
Chicago has three main systems of transit:
The Bus
The Subway/ "The L"
The Metra
For the bus and the subway, the best way to pay is to get a Ventra card. You can get a single ride or one-day ticket, but we recommend you purchase a Ventra card. The card costs five dollars, but that is refunded to you when you register it. So it's actually free and you add money to it along the way—either online, at a station, or over the phone.
Unfortunately, the Ventra card does not work for the Metra. But Metra stops have places where you can buy a ticket or if that doesn't work/you just barely caught the train, you can pay on the train in cash (it might cost you a bit extra, though).
And speaking of the Metra, what is it?
The Metra is a commuter line from the south side up into the loop. It is faster than the bus, but it runs less frequently. If you want to take it downtown, or say to Museum Campus, make sure you look up the schedule in advance (especially on the weekend).
To leave Hyde Park, the bus is usually most convenient and accessible.  You can check stops and how-to's at www.transitchicago.com and CTA guide.
A few Bus Routes/Lines:
You may want to take the bus within Hyde Park, perhaps on rainy or snowy days. You are in luck! The 170, 171, and 172 all circulate within Hyde Park and are FREE with your student ID. UChicago also has its own night shuttles that run around Hyde Park.
#6 Bus, aka Jackson Park Express: The #6 runs express alongside Lakeshore Drive all day and on the weekends. You can usually get from Hyde Park to the Loop in under 45 minutes, though I again recommend you check schedules and use an app to check for delays (see below).
#2 Bus, aka Hyde Park Express: In Hyde Park, the #2 runs along 60th street and makes its way up to East Hyde Park Blvd, meaning that if you are leaving from campus it is probably the easiest bus to catch. The #2 is mostly filled with commuters (it runs from 7am-9am and from 4pm-6pm) and does not run on the weekend.
#4 Bus, aka Cottage Grove: The #4 runs along Cottage Grove, as you may have guessed from the name. It is less likely everyone will use this line, but in case you need to get around the west side of Hyde Park, this will help.
X28 Bus, aka Stony Island Express: Like the #2, the #28 only runs during the week and during commuting hours. Not to be confused with the regular #28, which only goes to 47th Street.
#55 Bus, aka The Garfield: This will take you up and down 55th street. It is most helpful if you decide to take the Green Line (part of the subway). Taking the bus through Washington Park is generally faster and safer than walking.
And speaking of the Green Line, let's talk subway.
Both the Green Line and Red Line run west of Washington Park, so they require taking a bus (#55 or #15 for both). However, the #2 and #6 are the easiest and safest ways to get downtown.
Here is a map for the subway, which will usually constitute part of your travels rather than your sole mode of transport out of Hyde Park. No matter which route you choose, always be aware of your surroundings, avoid being on your phone, and travel in groups whenever possible.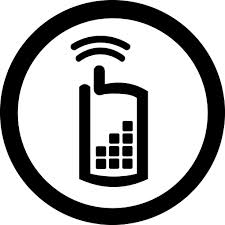 For your convenience:
CTA Bus Tracker: A site with maps and schedules that track buses live.
Transit Stop: A good app for finding the nearest bus stop and for tracking the next bus.
Embark CTA: Another app for the subway, with a map and time schedules.
Trans Loc: You can use this to track UChicago's shuttle services.
Safe travels!
– Your Mentors