I know, I know. Theses are due next week. You currently live in the Reg. Last night you happened to leave your spot for like 20 minutes without marking it with a sweatshirt/scarf/coffee mug/whatever and then you came back and there's some person sitting there in pajama pants eating Twizzlers and it had the perfect position under the florescent lights and now how are you supposed to finish anything today and that other new person is seriously talking on the phone and your advisor just emailed you again and YOU WANT ME TO THINK ABOUT CONVOCATION?!? I'm not about to graduate; I'm about to club Twizzler kid over the head with a hardcover copy of the Chicago Manual of Style and then get taken away by the UCPD and seriously how is that person managing to eat Twizzlers audibly?!?!
So it might seem like I'm jumping the gun; I get it. Buuuuut you likely are about to graduate, and people might be coming to watch you do that, and you guys might want to go out eating and drinking somewhere new and special (not that Jimmy's isn't special…). You'll be done soon and then it's time to explore! So either bookmark this page for later use or use the guide below as a mouthwatering study break. 
A guide to eating & drinking inside Chicago but outside of Hyde Park:
Disclaimer: This is by no means a comprehensive list of either places or neighborhoods, but it's a start. Add your own suggestions in the comments!
In the Loop:
Pastoral Artisan Cheese, Bread & Wine (Lake St. location): If your family is staying in the Loop and you'd like some hotel room snacks/drinks, stop by Pastoral to pick up some beautiful cheese and tasty wine. They also have amazing sandwiches, so pick one up if you'd like to picnic in Millennium Park! Also check out Bar Pastoral for dinner or brunch if you're in Lakeview.
The Purple Pig: Right smack dab in the middle of Magnificent Mile, this is a pretty popular spot, so wait times can border on the extreme. That said, if you like meat-heavy, hearty food and are in the neighborhood, this place is certainly worth a try.
Xoco/Frontera Grill/Topolobambo: If you love Mexican food, Rick Bayless' trio in the Loop can cover breakfast, lunch, and dinner. Plus they're all lined up in a row on the same block, so you could, you know, do a Bayless crawl?
Three Dots and a Dash: It's a "cocktail focused tiki lounge" that also has food. If that sounds like an experience you'd like to have, you'll love it. It now takes reservations!
Bub City: Part of the same restaurant family as Three Dots and a Dash, only a BBQ/Southern food joint. Will also have some awesome cocktails, and apparently live country music.
The West Loop: 
Au Cheval: Many sources tell me that this is the best burger in Chicago. I have yet to confirm this for myself, but I think it's safe to say that it is at least a good one.
Avec:  A cool space with interesting, tasty plates. Both the tables and the food are designed to be shared.
Little Goat: Stephanie Izard's spin on diner food. Less of a wait than Girl & The Goat (…probably by a few months), and a smaller price tag.
Publican: Like Avec, the food and tables are shared. There is a bizarre communal sink set up that parents seem to uniformly wowed by.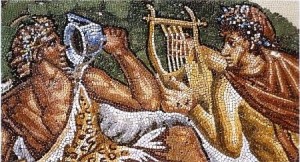 Logan Square:
Lula Cafe: Lula is right off the Logan Square blue line stop, and is a perfect spot for either brunch or dinner. Their cafe menu contains steady, simple and delicious favorites like spaghetti or a breakfast burrito, and their specials are always exciting. It is cozy and lovely inside, and the people are nice. They take reservations.
Reno: Open for breakfast, lunch and dinner, Reno is a great casual spot for bagels, sandwiches, and crispy pizzas. Cash only.
The Whistler: If you'd like a drink before (or after!) dinner, The Whistler is a great place to try. All of the cocktails are carefully crafted and (relatively) affordable. They also play good music and have a back patio!
Fat Rice: Okay, so the food here is really really really good, but the important thing to note here is that they have a secret room where you can get cocktails and snacks while waiting for a table. A SECRET DRINK LOUNGE.
Ukrainian Village: 
Rootstock: Sunday brunch! Sunday brunch! Also a really great dinner and an amazing wine list. It's a little out of the way in terms of public transportation, which also makes it relatively calm and quite cozy. Stop by the nearby California Clipper for a drink while you're here!
Bite: Brunch and dinner–cool and casual. BYOB! Next door to the Empty Bottle.
Wicker Park/Bucktown:
The Bristol: They accept reservations and make evvvvverrrything by hand. Most of the menu changes from week to week, but they have some old favorites that are sure to please any picky eaters in your crew.
Sticky Rice Chiang Mai: Amazing (and cheap!) Northern Thai food. BYOB.
Lincoln Park:
Balena: Italian food–so great pasta and pizza–in a really crazy and cool space. Plus it's in the middle of shopping land and across the street from Steppenwolf, so this could be a good tie-in with other visitor-centered activities.
Andersonville/Northside: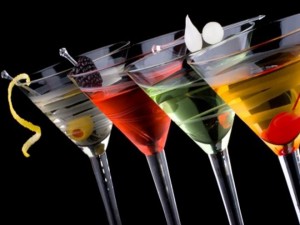 Hopleaf: Amazing beer selection and tasty food–famous for its mussels and fries.
The Green Mill: A magical jazz bar. Anyone you bring here will like it.
Tank Noodle: Pho! BYOB!
Sun Wah BBQ: Try the Beijing Duck Feast.
Pilsen/Bridgeport:
Nightwood: Beautiful patio space and even lovelier food and drink. Near some fun Pilsen bars like Skylark.
Ed's Potsticker House: Sarah says "go here!" GO HERE NOW!
Maria's Packaged Goods and Community Bar: A great place for a beer or cocktail–grab some food next door at Pleasant House and bring it over!