Hello again, admitted students! We are looking forward to your visit next weekend.
We know that navigating a new city can be a bit baffling, especially when you are only staying for a short time. Sure, Google Maps can be your best pal in that situation, but it doesn't always show you all of the options. Below are some of our recommendations regarding transportation. Please feel free to reach out to ma-humanities[at]uchicago[dot]edu should you have any questions!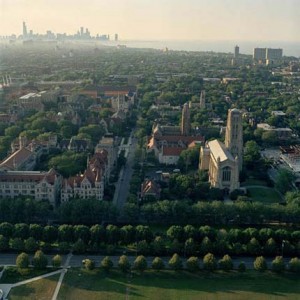 From the Airport
O'Hare: The Blue Line runs straight from ORD to the Loop, where you can grab any other L train or the buses that go to Hyde Park (see below). *UPDATE*: The Blue Line will not be running between the Damen and Western stops this weekend (10 pm Friday until 4 am Monday). There will be a free shuttle taking people between these stations, but this will affect travel time. It should not be a problem for anyone heading to the airport Monday evening. 
Midway: The 55 bus goes straight from Midway to Hyde Park. The 55th & Ellis stop is essentially on campus, but some of you might be staying farther east, as ask your host (or Google) which stop you should use. You can also jump on the Orange Line from Midway. This will take you to the Loop, where you can grab a train to another neighborhood if you are staying/hanging out outside of Hyde Park.
From the Loop to Hyde Park (and vice versa)
Within Hyde Park
The 170, 171, and 172 buses travel throughout Hyde Park.
The University also runs daytime shuttles that follow routes throughout the neighborhood, including to/from the Metra stations. There is also a 53rd street shuttle that makes getting from campus to businesses and residences near 53rd & Lake Park a breeze.
The UGO NightRide shuttles will come in handy, well, at night. These run into the early morning–the North & East Routes, which will likely take you near your destination if you are staying in Hyde Park, pick up just blocks from the Logan Center, where our reception will be on Sunday evening.
We will have passes that will get you onto the shuttles (and into the library!) in the information packets you will receive on Sunday afternoon. However, if you are using these services before then, you should be able to get on by just telling the driver that you are prospective student.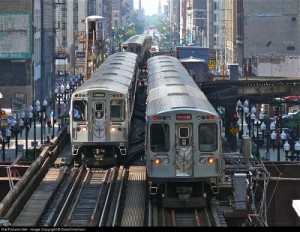 Parking
Parking on Saturday/Sunday should be no problem. However, if you are driving down on Monday, I recommend budgeting some extra time for this task, as parking spots around campus tend to have disappeared by an ungodly hour on the weekday. You can usually find something on the Midway after circling around a few times, but, if that doesn't work out, there is a free lot on 60th & Stony Island that is open 24/7. It is a bit of a walk from the main quad, but it's a good backup spot.
Cabbing, etc.
As you may already know, ride-sharing apps, such as Uber and Lyft, provide popular [and often cheaper] alternatives to cabs in cities like Chicago.
 Hailo can help pin down cabs in places where it is harder to hail one
Cab companies in Chicago: Yellow Cab, Flash Cab, Chicago Carriage Cab