Remember that post that was all like "professionalization is important y'all!!"? Well, it's already time for another one! In other words, in case you thought it was time to take a break from thinking about your future (besides, you know, the future that includes thesis reading and reading), the Alumni Panel is right around the corner!
The Alumni Panel is a great opportunity to actually think about what you might enjoy doing with your life, beyond just thinking about jobs/careers/please-let's-not-call-them-[gap]-years/funding a PhD/your general happiness.
Be sure to come to
the
ALUMNI CAREER PANEL

next

Wednesday, November 

6th

, at

5:30 pm
(here at MAPH Central)
it's the perfect opportunity to:
meet alumni – ask about different career paths – and get

a taste for what kinds of jobs might (surprisingly!) suit you.
Not sure which panels to attend? Check out our helpful Career Quiz below! (It's not really a quiz. Just a guide to things you like. Certifiably thesis-free.)
Choose your adventure below! Find things in the bullet points you like, and then make note of which panel that corresponds to so you can make the most of your night next Wednesday!
 ——————————-
If you enjoy:
being in the classroom
 working with an academically and culturally diverse group of students
planning presentations and/or lessons
giving feedback on writing
thinking about different ways to explain or teach concepts
Then join us at the Community College Panel! 
The panel will feature different community college educators, including Jason Evans, instructor for MAPH's very Teaching in the Community College. This panel will give you the chance to learn more about the application process, what it's like teaching in a community college (vs. say being a student in a liberal arts university)
——————————-
If you enjoy:
starting your own projects
addressing community needs
working with lots of other humans
connecting people
helping organizations better reach communities
Be sure to visit the Entrepreneurship & Community Engagement Panel!
 This panel will feature MAPH alumni who work in marketing (both for "corporate" settings like Common Ground and for non-profits), and community educational programming like Chicago Architecture Tours and the News Literacy Project. This will be a great opportunity to learn more about how to reach communities and to provide valuable resources for a community that don't already exist. If you are interested in starting your own business or helping develop small organizations, this will be a great way to get a sense of what that process is actually like.
——————————-
If you enjoy:
being part of university life
helping plan and run student programs (like Social Committee!)
like spending lots of time with other humans
thinking about how academic institutions run at a larger level
Then be sure to come to the University Administrators Panel! Featuring a number of administrators from here at the U of C (a place which MAPH has steadily infiltrated), the University Administrators Panel will give you sense of the large variety of engaging and intellectually-stimulating projects that one can do within a university but not necessarily as a PhD/professor/etc, even within (gasp!) the science departments.
——————————-
 If you enjoy:
being a student
working flexible hours
spending a lot of time alone
research
fostering productive conversations about topics in the humanities
somewhat masochistically putting pressure on yourself to write/think/do better
Then check out the PhD Panel!
 If you are interested in learning what life is actually like as a PhD student, be sure to come to this panel. You'll get a sense of both the difficulties (and even mundane-ness) of living your life perpetually in the academic sphere and also the excitement of really digging into what you enjoy studying.
——————————-
If you enjoy:
handling arts objects
thinking about how texts or works of art are connected to each other
sharing cool old things/new things with lots of other people
often working alone or independently
being surrounded by books and/or art and/or other objects of interest
Make sure to check out the Curatorial & Archive Panel!
This panel will introduce you to MAPH alums working as archivists and curatorial assistants. Learn more about what it's like to sort objects on a day-to-day basis, plan exhibits, and think about ways to connect the public with the arts. Alums from the Chicago Architecture Foundation, the Newberry Library, and Theaster Gates' crew will be on hand to give you advice about finding curation and/or archive jobs and what it's like to be involved in handling the art/books.
 ——————————-
If you enjoy: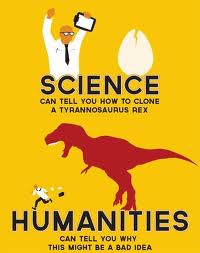 being in the classroom
working with youths
planning lessons based on your area(s) of interest
helping prepare students for success in college
spending lots of time with other humans
Check out the Secondary Education Panel!
Learn more about how to find and get jobs in secondary education, including kinds of schools and different subject areas. Find out more about the woes of dealing with parents but the rewards of helping students learn and grow (and get into college!). 3 high school teachers will give you advice on the ins and outs of secondary education.
——————————-
If you enjoy:
critically engaging with the arts
doing a number of different kinds of tasks (e.g. event-planning, social media, advertising, etc)
thinking about how to make the arts more available to different groups of people
both spending lots of time with other humans & working independently
learning more about the arts outside of academic settings (public humanities!)
Then check out the Arts Organizations Panel!
Featuring MAPH alumni from the SMART, the Hyde Park Art Center, the Logan Center, and Chicago Shakespeare, this panel will give you an introduction to working in local arts organizations  in various capacities. Bring questions about careers in non-profits, critical work in the arts outside of the academy, and connecting the public with the arts.
Questions? Concerns? Panics? Sick of reading blog posts rampant with exclamation points and cliches and looking to vent? Come by the MAPH office anytime! We are all happy to chat.