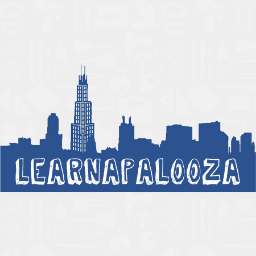 What is Learnapalooza? It's a community-based festival offering free workshops and classes lead by volunteers and hosted by local businesses. You're about to go deep into a specific kind of learning, so if you're looking for different–perhaps more relaxing–ways to use your brain and get to know Chicago/Chicagoans beforehand, consider volunteering for or attending the festival.  This year's Logan Square Learnapalooza takes place on Sunday, September 22 all day in various Logan Square locations.  Classes include: 
Jam On – Creative Jam Combinations (yes, like the kind you eat)
How Excel Can Make Your Life Easier
Intro to Acupuncture
Chemistry at Home for Kids
Build Your Own PC
Fiction-writing
and more!
From the event's organizers:
We are looking for volunteers to undertake various responsibilities both leading up to and day-of for Logan Square Learnapalooza, taking place Sunday, September 22nd.
Volunteer opportunities leading up to the festival include:
Soliciting Logan Square neighborhood bars/restaurants – approach businesses to recruit sponsors of the event (buy ad space in our program). The area is between Diversey and Armitage and Kimball and Western.
Locating a suitable bar in Logan Square to host the after party on September 22.
Volunteers are needed as soon as possible to assist with these tasks. If interested, please contact stephen@learnapaloozachi.com.
We are also recruiting volunteers to help with the below day-of tasks on September 22:
Learnapalooza registration volunteer – greet volunteers, manage sign-in sheets for classes, and answer general questions (where is the bathroom, what else is going on).
Learnapalooza street team – Pass out day-of programs to help spread the word about the festival.
You can volunteer to help out in the morning, afternoon, or all day. Let us know which classes you are interested in attending, and we can even assign you as a volunteer for that class (we like to be efficient around here). Volunteer orientation sessions for day-of tasks will be held the weekend of September 14-15 to provide you all the information you will need to know.
Additionally, anyone who has anything to share – and basically we all do –can teach a workshop. We are providing a fun and free way for neighbors to share their passions and everyone to learn new skills. We are always looking for day-of volunteers and teachers.
Check out our website, www.learnapaloozachi.com for more details or e-mail directly at kinna@learnapaloozachi.com.