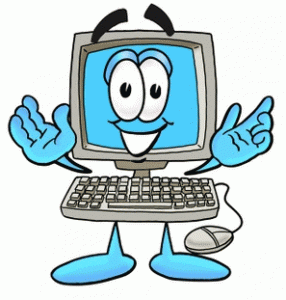 This blog of ours has layers. Generations of mentors have compiled their wisdom here, and the result is actually pretty impressive: it can teach you almost anything you could want to know about the program, the neighborhood, the academic process, or the mundane details of life in MAPH. So, as we all wait for the program to begin in mid-September, we thought we'd bring a few choice posts from the last few years to your attention. Of course, you can always use the search bar or the word cloud on the right to dig up whatever information you're looking for, or you can get in touch with us by email.
Fun Stuff
This post from an '08-'09 mentor offers tips for getting into local museums and the like for free. Hooray free! Another post discusses the joys of participating in intramural sports as a grad student. This is a superb way to de-stress during the dark days of winter quarter, and MAPHers are known to be pretty good at the sports. If you're looking to get out of Hyde Park, a series of posts (the "SoOoOoOoO Chicago" ones) from 2011 gives you the skinny on three north-side neighborhoods that might be worth a visit.
Academic Stuff
It's way early to be thinking about classes, advisors, and all that stuff. Seriously. You will have plenty of time to stress out about it later. But if you can't restrain your curiosity, you can look ahead at posts on advisors, books, and the wonderful opportunities afforded by the cultural policy option. So much to look forward to!
AfterMAPH
Our alumni blog has some pretty cool stories about the MAPHers of the past, and it's a great way to start thinking about what you might do when you finally emerge on the other side. There are posts about careers in film, teaching, and curation, as well as a great article on one of the summer internships that MAPH offers each year.