So, a couple of weeks ago we suggested that you visit other Chicago neighborhoods before Colloquium starts on September 15.  If you've since arrived, you may now be wondering what the best way to physically get to those neighborhoods may be. We assume that most of you are all familiar with (and perhaps reliant on) Google Maps, which is obviously a great resource.  However, when heading to and from Hyde Park on the CTA, Google Maps does not always lead you down the most convenient path.   Nor does the site contain all the information that drivers need, especially in terms of parking. Hopefully this post will help fill in some of those gaps.
If you're getting there using public transit…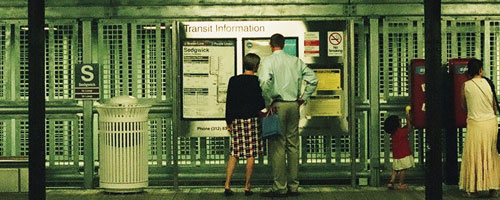 There are a number of express buses that zip from Hyde Park to the Loop, which can cut down on your travel time and ease some potential headaches. From the loop, you can catch various trains to other Chicago neighborhoods. If you're traveling during rush hour, taking the 2 is the closet you'll get to teleporting during the first leg of your journey, as it basically takes you straight from campus to the Loop.  The 192, another rush hour bus, goes from the hospital to Union Station and the Ogilvie Center. The 6 bus makes more stops and deposits you slightly farther from campus, but it runs all day and into the night (south from 5:00 am until 1:00 am and north from 4:00 am until ~midnight).  It's less magical, but also less elusive.
Taking the Metra is slightly more expensive, but it's quick and cozy.  The Metra Electric line has a station on 59th street.
Free apps like Transit Stop, Busboy, and TransLoc (which is specific to buses in Hyde Park) can help you track your buses and trains.  When it comes to nighttime trips back to Hyde Park, the 6 stops running at about the same time that we recommend you turn into a pumpkin or resolve to take a cab.  In the past, MAPHers have found that sharing cabs or taking the train to the Loop and then a cab the rest of the way helps save some $.   If you have trouble hailing a cab wherever you are, try using cab apps like Uber or Hailo.
If you're driving a car…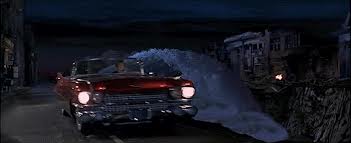 Those of you moving to Hyde Park with wheels will find that, while parking and traffic can be a huge pain, you may want to drive to other neighborhoods from time to time.  It is generally easy to find street parking in most neighborhoods, including Logan Square, Ukrainian Village, and Wicker Park, but some can be tricky.  For example, most street parking in Lincoln Park requires a permit, and it is almost impossible to find non-permit evening parking in Wrigleyville, especially on nights when the Cubs are playing.
If you are commuting from another neighborhood to Hyde Park by car, you'll soon notice that it can take a minute to find a spot near campus during the weekday.  It's possible, but you should budget your time to account for some searching. There is also a parking lot on 60th & Stony Island that is free and open 24/7.  It is a bit of a hike from campus, but good to know about.
The current monthly rates for permits that allow people to park in UChicago lots range from 80-175$, depending on the location of the lot.  However, the University also sponsors a number of alternative programs for drivers who don't want to purchase permits, including car sharing, occasional parking, and car pooling.
Whatever your preferred method of transportation, we encourage you to be smart and alert while traveling around the city.  Familiarize yourself with UChicago's Department of Safety and Security's recommendations and offerings, and do not hesitate to ask someone from MAPH Central if you have any questions about getting around.  Many of us commute and are happy to share any wisdom and/or frustration that we have related to transportation.