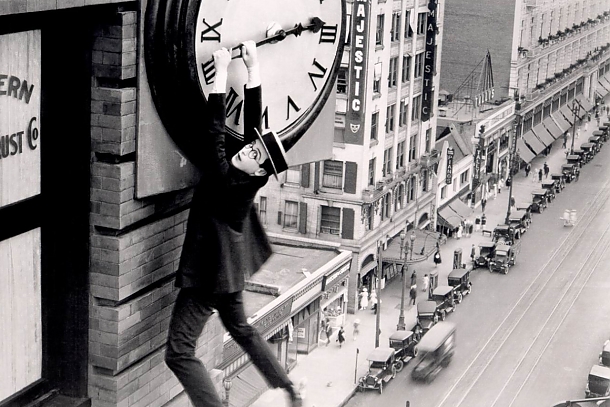 This is it—you're in the final stretch! Your thesis is due on Friday. To some of you I know that still sounds like a death sentence. You don't feel ready at all to give up working on this thing that has been such a huge part of your life for the past months. It isn't ready! This past weekend you thought of something that should really be an entire section of your thesis, but at this point you only have time to shoehorn it in the last few sentences, or just ignore it. You can think of about seventeen ways in which it could be so much better. Well guess what. I've said it before, I'll say it again, because my preceptor said it to me—when it comes to the thesis, done is better than good. Perfect is the enemy of the great. Or, as my mother would tell me, it is time to put your thesis in a lockbox and send it to Jesus. Take your pick, I have lots of folksy advice for you guys. 
But there's another way to look at this—in four short days, you will be free. It will be in to your advisor (and in to me, in PDF form!) and out of your hands forever. Or at least for a few years, until you decide you want to look at it again and maybe turn it into something else. Maybe the paper you wanted it to be now, but don't have time for. Or a dissertation. Or a multi-media art project. Decoupage it, I don't know. The point is that you're almost done. And to celebrate, here are just a few ways I've come up with for you to celebrate this weekend. You've earned it!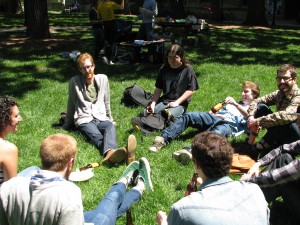 1. Come to the Thesis BBQ on Friday.
MAPH will be providing loads of free food and booze on Friday afternoon from 1-3 outside of Cobb. This is the perfect incentive to get your thesis turned in a little early so you can languish in the sunshine with friends and free food, knowing you're done! The Thesis BBQ is a crucial MAPH event for celebration and closure, so don't miss it!
2. Bike the Drive
On Sunday from 5-11, the city is shutting down Lake Shore Drive for a huge bike marathon called Bike the Drive. Tune up your bike and join thousands of Chicagoans who take over the highway for six hours once a year to enjoy the sunshine and beautiful lakeside views. You'll need to register soon in order to participate, and it's a little pricey. But even if you don't have the cash to do the official marathon, just take your bike out and ride around in the sunshine for a little while. Listen to Nina Simone, wear a beret. Do you!
3. See a Show
Finishing your thesis might just be the kick in the butt you need to get out of Hyde Park. Some fantastic shows are happening this weekend, of all varieties:
Music and Dance: Chance the Rapper, 19-year-old Chicago-based MC whose free mixtape is blowing up right now, is playing at Metro on Saturday and Sunday nights at 7pm. Or if you just feel like dancing, come to The Empty Bottle in the Ukranian Village on Saturday for their monthly Windy City Soul Night, where dueling DJs spin nothing but soul records all night long!
Theater and Film: Lear, an experimental deconstruction of its namesake play set in modern times, is being put on at Red Tape Theater on Friday, Saturday and Sunday. Or you can check out Safety Last at the Music Box, where they will be showing a restoration of this 1923 vaudevillian comedy complete with live organ accompaniment and a release party for their summer calendar!
 Art and Museums: UChicago's own Theaster Gates has an ongoing installation at the MCA called 13th Ballad, which is an extension of his 12 Ballads for Huguenot House installation in Hyde Park that completed last year. Or, for the more biologically-inclined of us, the Jellies exhibit has been extended at Shedd Aquarium! Come see Northeast Pacific Sea Nettle like these alongside a variety of other species.
As always, if you need any advice on how to get to these places, come by the office and ask one of us. We are pretty savvy about getting around Chicago without our own cars. We were in MAPH too, you know. Or if you just want to talk. As Bill so sweetly noted in his Mentor Weekly Update yesterday, you'll be gone all too soon, and we'll miss you!