In town for Campus Days with time to fill? Don't trust Yelp (We totally get it.) to guide you to a good meal and tasty beverages? Never fear. We in the MAPH office spend a lot of time in Hyde Park and we have plenty of suggestions (read: ironclad opinions) for where to go and what to do, whether you are on campus or roaming around the neighborhood. This is not an exhaustive list, but it's a good one.
 On Campus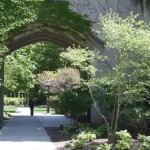 First things first, just wander around. The campus is rarely prettier than it is in the spring; if the weather is good, a leisurely stroll through the arches and  across the quads really can't be beat. If walking around aimlessly is not your thing, or if you have exhausted your aimless walking possibilities and you want a specific destination, we are partial to the Oriental Institute. The collection is fantastic (and really, really old), the building is beautiful, and admission is free (although the museum suggests a donation).
Also worth checking out is the Mansueto Library,a giant glass and steel ellipsoid on 57th Street that contains fancy robots that brings you books by request from deep inside the earth. It's really cool.
Off Campus
Go to the lake. More specifically, go to Promontory Point. (It's a short walk from campus and well worth it.) Or go to the DuSable Museum. Or browse in one of the excellent bookstores that Hyde Park is home to: Powell's, tons of used books at great prices (1501 E 57th St, Chicago, IL); 57th St Books, a great general interest bookstore in which to wile away the hours (1301 E 57th St  Chicago, IL 60637); The Seminary Co-op, one of the best books stores in the whole wide world (5751 South Woodlawn Avenue).
Food/Coffee/Strong Drink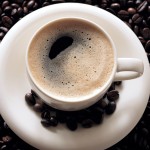 Z&H (1323 E. 57th St) has tasty, tasty sandwiches and good coffee. Bonjour Bakery (1550 East Hyde Park Blvd) makes a mean croque monsieur and really good croissants. Rajun Cajun (1459 E. 53rd St) Despite its misleading name, this place has tasty Indian food. Oh, the samosas! Valois (1518 E. 53rd St) is a classic cafeteria and a Hyde Park institution.
Robust (63rd and Woodlawn), The Sip (5301 S Hyde Park Blvd), the aforementioned Z&H, and Café 57 (1520 E. 57th St) all serve pretty good coffee (Z&H is the best, in our opinion.)
There are a couple of good bars in Hyde Park (they are dive-y in a pleasant way). The Cove (1750 E 55th St) has a fun jukebox and darts and foosball. Jimmy's (Woodlawn Tap) (1172 E 55th St) is just a few blocks from campus and has cheap burgers and fries. It's a classic college-town bar.
If you want still more suggestions, just email us. We will be happy to point you in the best direction.