As I'm sure many of our current Hyde Park denizens are aware, 53rd Street has been undergoing drastic and exciting renovations! Here are some highlights from the changes that will happen, and in some cases have already happened, on 53rd Street.
The new Harper Court on 53rd will be the location of the first new hotel in Hyde Park in over 50 years. The Hyatt Place Hotel will open up this fall, along with an LA Fitness and a Chipotle in the same building. The Hyatt will be a great option for visiting friends and family who you may not feel like hosting on your couch and/or floor for the weekend. Plus, we hear they will be offering discounted rates for UChicago customers! You can read about the Harper Court project here.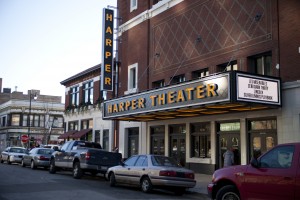 The new Harper Theater opened up at 53rd and Harper earlier this year on January 18th. This theater shows some art films, local cinema and documentaries, but also generally shows newer releases than Doc Films. So it should be a good alternative when you want to catch the latest releases but don't want to hike all the way downtown to see them at one of the massive AMC Theaters. Student tickets are a cheap $7 ($8 otherwise for adults, and $6 matinee!), and the theater boasts a cute cafe with Medici-imported croissants and delicious Metropolis coffee. It's also across the street from Kilwins, a delicious ice cream shop and another recent addition to the 53rd Street Corridor.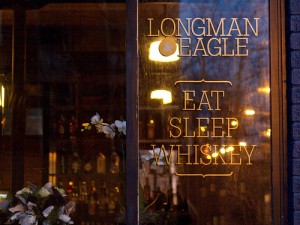 Current students might have noticed the new Akira clothing store on 53rd. In that same building, the famous Longman & Eagle will be opening up a second restaurant. Longman & Eagle is originally from Logan Square (my hood!) and they are known for their upscale American cuisine and tasty, tasty brunch. That same building will house a yoga studio for Hyde Park residents, as well as a new live music venue!
This post is just a taste of some of the exciting changes coming to the 53rd Street Corridor. For more information, please check out the UChicago-run 53rd Street blog, which will be providing updates on the street's progress throughout the coming year.