You know how we have been telling you all since Colloquium to use this year to think about your professional life, as well as your academic life? Well, this time we really mean it. Now that the bulk of Winter Quarter is behind you, it is time to seriously consider—and more than consider, actually take action on—your post-MAPH plans. You will hear a lot of moaning and groaning from us over the next few months begging and pleading with you to come talk to us about resumes, cover letters and all other things "job-application-y." These are all things that you should do. And while a great burden will befall you come June 15th, MAPH tries to alleviate some of this stress by offering paid (yes, you read that right: PAID) summer internships. 
Every summer, MAPH partners with some of the most respected humanities-driven organizations in the city of Chicago and provides summer internship opportunities to a select number of MAPH graduates. (Yes, soon you will be graduates, and not students!) These internships provide our students with invaluably applicable professional experience, while also giving them the opportunity to spend their summer in the great (and yes, it does get warm!) city of Chicago. Oh, and did we mention that these opportunities are paid?
In this very special edition of MAPHtastic, we will be giving you as much information as humanly (and technologically) possible about these various opportunities. Click through the following links to learn more about the internship opportunities that interest you most. And, as always, please let us know if there's anything else that you would like to know about them!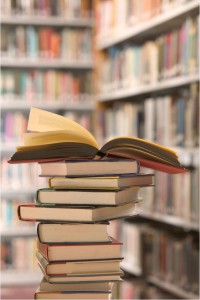 Browne and Miller Literary Associates: Publishing Internship
Browne and Miller is Chicago's only independent, full-service literary agency. There is lots of great information on their website, and also on last year's MAPHtastic post for you to peruse. Some great things for you to know from the get-go: MAPH Alum and former Browne and Miller Intern, Anna Jarzab ('07) published her first novel, All Unquiet Things with the agency. Additionally, last year's intern, Jonathan Baker ('12) leveraged his experience at Browne and Miller to find a job in publishing in New York City.
Chicago History Museum: Curatorial Internship
This internship is with the museum's Curatorial Affairs Department and is a great opportunity for anyone seeking a career in curation. Located in the beautiful Lincoln Park, the Chicago History Museum is one of those city institutions that has major appeal. The curatorial intern helps the team with project planning, audience research, collections research and content research and development. One of the most exciting parts of this internship is that no two MAPHers ever have the same experience, since their exhibitions are constantly changing. This summer, their featured exhibit is called Shalom, Chicago – the museum's first ever exhibit on the history of Jewish Chicago. You can check out the rest of their current exhibits here.
Also be sure to check out Deborah Blumenthal's ('11) reflection on the internship from a few summers ago. Although Deborah studied Theatre during her MAPH year, and presently continues to work with various theaters around the city of Chicago, this proved to be an invaluable experience for her. Just goes to show that sometimes you have to be a little creative to see how some opportunities may be be applicable to your career path!
Chicago Humanities Festival: Programming Internship

Each summer, the Chicago Humanities Festival provides affordable public programming in the humanities. Committed to fostering community engagement, the Festival features content from some of the most innovative humanities scholars and contributors from around the country.  The programming intern is responsible for developing web and media content, aiding in coordination of education events and project management. Last year's CHF MAPH intern, Marlee Prutton ('12), has continued to work part-time for the organization since the completion of her internship.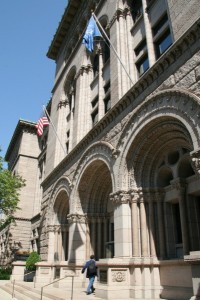 Newberry Library: Manuscripts and Archive Internship:
Do you like books? (If not, then we may need to have another conversation in which we re-evaluate this whole grad-school thing.) The MAPH internship at the Newberry is a great opportunity for anyone who is interested in pursuing archival work, and it is such an oh-so-lovely place to work. As an intern at the Newberry, you will be responsible for handling lots of materials in their collection, and while learn a lot about archival practices. Colloquium's own Senior Editor, Liz John ('12) held the internship last year, and has nothing but good things to say about the experience. Emma Martin ('11) had the internship the year before and still works there—she just got a promotion, in fact! And hey, if you don't find a career at the Newberry, you might at least find a wedding venue.
Hone your writing chops with MAPH's summer internship at Newcity, one of Chicago's leading cultural weekly magazines and websites. Learn to keep up in a fast-paced editorial environment, where deadlines are actually deadlines. Newcity hosts MAPH's only "virtual" internship – where your work will mostly be conducted independently, via the interwebs (what a wonderful exercise in self-accountability!) So yeah, MAPH could potentially pay you to hang out in your pajamas all summer long. Or you could also play the role of the tortured freelancer, by exploring some of Chicago's free wi-fi providing coffee shops! (With that fat MAPH check in your wallet, you could buy a lot of lattes.) This is the second year that Newcity is hosting a MAPH intern, but you can check out testimonials from some of their other past interns here.
The Odyssey Project: Programming Internship
The Odyssey Project is one of those immensely cool Chicago organizations that helps MAPH students channel their interest in the Humanities into impactful, inspiring and real-world-applicable work. The Project is a college-level course in philosophy, literature, art history, and history for men and women living at or below 150% of the poverty level, and for which they may earn 6 units of college credit. Founded on the premise that a liberal education should empower people and that engagement with the humanities can provide people with resources to better their lives, the Odyssey Project provides free college-level education to dozens of students per year.
MAPH's own Hilary Strang has instructed courses with the Odyssey Project for a few years now, and she would be happy to answer any questions that you may have about the internship, or about the Project in general. Lastly, be sure to check out this post on afterMAPH by Anna Burch ('12) and Marybeth Southard ('12), who completed the internship through MAPH last summer.
Smart Museum: Communications Internship 
Located in our own beautiful Hyde Park, MAPH's internship at the Smart Museum is the perfect opportunity for someone planning to pursue career opportunities in the arts or public policy sector. As an intern at the Smart, you will be responsible for engaging with and building new audiences, developing projects for digital publication and community outreach. This summer, the MAPH intern will be working on programming for the Fall 2013 exhibition and for the Museum's monthly social hour series, At the Threshold.  You can check out the museum's current exhibitions here. Even though I'm sure that lots of our Art Historians will be jumping at this internship, we would actually encourage anyone who is interested in marketing, communications, or the non-profit sector to apply for this one. If you're interested, you should check out MAPH alum and former Smart Museum intern Diego Arispe-Bazan's ('11) piece on his time at the Smart here.
And that's it for now! We'll be having an Internship Kickoff event in the first week of Spring quarter as well, so come with all your questions.