On April 7th and 8th, the Master of Arts Program in the Humanities (MAPH) will be holding Campus Days for newly admitted students. Our goal is to show you as much of MAPH as we possibly can in two action-packed days, to help you decide whether or not this program is right for you. Campus Days is not mandatory for admitted students, but we highly encourage it! If you will be able to make it this year, here is an idea of what you will have to look forward to, and some advice as to how to make the best of it.
BEFORE YOU COME:
MAPH reimburses up to $200 of travel expenses for prospective students attending Campus Days! So make sure you keep track of your receipts. Check this page for more information and to make sure your trip will be eligible. 
If you're coming in from out of town, you'll obviously need to figure out where to stay. I recommend staying with a current MAPH student if possible; it's a great way to get insider information on the program, and to experience the kind of life you might lead in Hyde Park. Contact us for more information about this, as our students will have limited space! Otherwise there are several great places to stay in Hyde Park and downtown. Check this page for more details to help plan your stay. 
WHILE YOU'RE HERE:
The first event (Sunday at 2:30pm) will be the preview of the second issue of Colloquium, MAPH's new student-run journal. Colloquium showcases the critical and creative work of MAPH students and alumni in a snappy web publication. Check out the first issue now, and be sure to come by the preview event to hear about the work current students are doing, as well as get any information on how to submit work or serve on the editorial board during your MAPH year.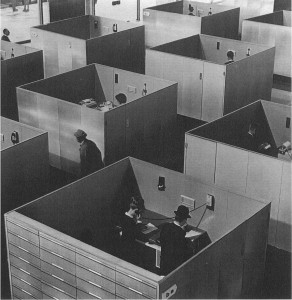 Following the preview is the official welcome for Campus Days at 4:30pm! Dean of Humanities Martha Roth, Director of MAPH David Wray, and Deputy Directors of MAPH Ben Callard and Hilary Strang will give a short talk about the program and an official welcome. We will then screen Jacques Tati's 1967 film, Playtime, with a faculty panel on the film to follow on Monday morning.
After the film, there will be a current student panel at 6:00pm. Current students from diverse fields will be in attendance, ready to take any and all questions about life in MAPH. Then after an hour or so, everyone will walk over to the new Logan and Reva Center for the Arts for the MAPH Welcome Dinner around 7:00pm. Come enjoy delicious catered food and mingle with other prospectives, current MAPH students, faculty and staff!
Breakfast will be served buffet style in the Classics Building from 8:30-10:00am, for any early birds among you! Then at 10:00am, there will be a faculty panel on Playtime. It should be an insightful event, and an opportunity to hear from some of the faculty you may be interacting with throughout your year in MAPH—maybe even a future advisor! Specific panel members will be listed on the Campus Days Schedule as we know them.
After the faculty panel, we will hold a MAPH alumni panel at 11:15. The panel will consist of MAPH alumni from diverse fields such as cultural policy, journalism, education, museum and art curation, as well as current PhD students. They will provide their perspectives on the program as former students, and illustrate how their experiences here have translated to their respective careers and life trajectories.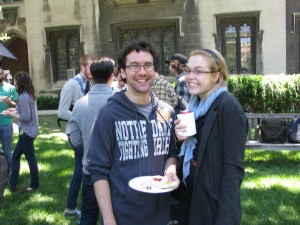 Everyone will be going their own way from 12-4. Lunch is independent, but we will provide a handout upon your arrival that should help you figure out where to eat at any of Hyde Park's delicious restaurants. How you spend the next few hours is entirely up to you. Options include sitting in on a class, attending faculty office hours, going on campus tours, visiting departments and more! And if you are seeking travel reimbursement, don't forget to square that with us during this time! Detailed information about participating in all of these options will be made available on your arrival to campus, and we will be updating the website as details come in, so check back often.
Finally, on Monday from 4-6 we will hold the MAPH Campus Days closing reception. We will have dinner with prospectives, current students, MAPH faculty and staff to bid you all farewell—but hopefully will see you soon again!
Well, that's all the information I have for you now. I hope to see you there!