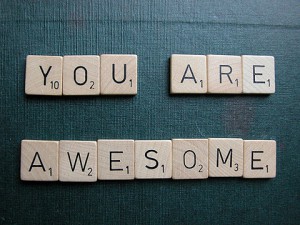 It was a big moment, that first week of classes at University of Chicago. I'd made my way through the first baby deer-like steps of Colloquium, and was now ready to romp through the fields of academe unaided and unattended, happy as the springtime. I hope you're gleefully romping, too, though some Bambi-stumbles are still par for the course and nothing to worry about. In order to maintain your inner springtime in the face of a Chicago autumn, please find herein some thoughts on navigating Week One of Quarter One of Year One of the Rest of Your Life.
1. The Truth About the Three-Week Add/Drop Period
While you officially have the first three weeks of the quarter to settle your schedule into place, try your mightiest to have it in place this week. Most UChicago classes rev up on the first meeting, so shopping effectively—which we highly recommend!—means making some decisions rather quickly. A lot is crammed into our shockingly short ten-week quarters, and trying to do the reading for multiple classes while shopping or bouncing around can be rough. Be thoughtful in your choices, but do consider your time constraints. Can't decide on a class? Come talk to us! We'll help. What we lack in knowledge, we make up for in baby sloth videos.
2. One Secret to NAILING It In Your Class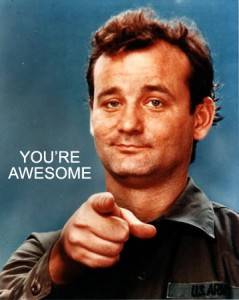 You will likely have to do a presentation in your class. If you haven't already, grab an early slot. When the quarter spins up, you'll be glad you knocked it out early. And frankly, the sooner you present, you decrease the chances that you'll present after that really smart person in your class whose presentation is so good that everyone after her feels like their presentation is the graduate school equivalent of a baking soda volcano at a second grade science fair. Put as much distance as you can between presentations and final course papers.
3. Go Meet Your Professors Because You Should Go Meet Your Professors
For many reasons, you should meet with your professors during office hours at least once. Here are some of the reasons: you will probably want/need to go talk to them about your papers mid-quarter and that talk will go even better if you've already had a bit of one-on-one time with them, it will make it easier to speak in class which you should try and do at least once a class period if you can, and you will start getting to know faculty who you might want to use for your own strategic aims later on (thesis, letters of recommendation, etc.). It will also help you demystify/humanize your professors (results may vary) and will give them a chance to see you as a discrete person outside of the class mass.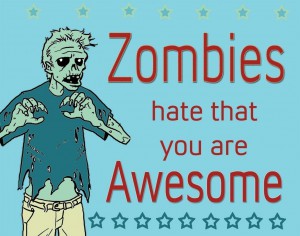 Have a question or some thoughts in mind before you go to office hours. It's best not to go in expecting the professor to be entertaining and do all the social heavy lifting. Show up, but show up prepared. Most professors are pretty decent and will make it easy on you. If they don't or it's weird, don't worry. The prof will still remember you and that's (usually) never bad.
4. Your Mentors Like You and Think You're Great
I felt really overwhelmed my first quarter. I mean, like, really overwhelmed. I wanted to work so hard and do so well that I wrapped myself up into a quivering ball of anxiety. What I did not do that first quarter, unlike many of my wiser friends, was come talk to my mentors. I finally figured it out the second quarter, and it made me wish I had started talking to them earlier. I could actually go into a mentor office, shut the door, and talk about my various and sundry worries. Or ask questions. Or just generally decompress. Or come by the office and chat with mentors and fellow MAPHers. You have a built-in community here. All you have to do is walk into it.
Our office hours for the rest of the year follow, but we'll be around the office at many other times, and you can always email us to set up an appointment if you want to guarantee a slot.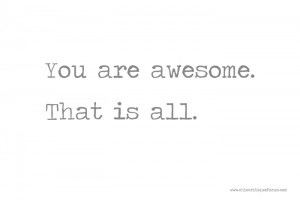 Bill: Mondays from 10 am-12 pm
Chrissy: Thursdays from 2-4 pm
Ian: Fridays from 10 am-12 pm
Strength and fortitude, friends.
PS: Despite warnings from Ian and Maren, I offer you the following video. It is sort of what my brain felt like after working on Hegel. It is not for the faint of mind. Do not watch it if you are frightened of horses, mushrooms, or semi-but-not-totally-nude dudes.