We know you're out there. You're the ones checking the blog and waiting for the Colloquium syllabus. The ones who have already decamped to Hyde Park. The ones who hear the carillon bells and quaver with anticipation. MAPH Central herein offers various and sundry tips for your pre-MAPH run-up.
• The Listserv. Any email you send to maph-etc@lists.uchicago.edu goes to everyone in MAPH. Feel free to use the MAPH listserv for meet-ups, get-downs, furniture swaps, or whatever else you need everyone in MAPH to see.
• Thing Theory. UChicago has its own mini-Craigslist of sorts: Marketplace. Find apartments, sell cars, buy…fondue pots? Sure.

• Cheap(er) Books. You either are or will soon be wondering if it's worth it to get a membership at the Seminary Co-op Bookstore. Yes, it is. A membership costs $30, gives you a 10% discount (you will be buying many books very soon), and you can cash out after six months. And don't forget about the Newberry Book Fair!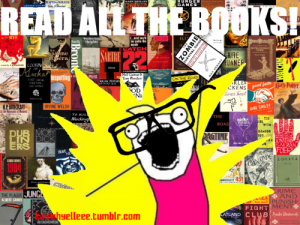 • Grounds of Being. The coffee shop in the basement of the Divinity School (Swift Hall) is the cheapest place on campus for coffee. It's student-run, accepts only cash, and proudly bears the motto, "Where God Drinks Coffee." MAPH Central will give you directions to one of UChicago's best open secrets. [Note: MAPH Central always has free coffee and tea, though we do not recall seeing God ever drinking our coffee. —Eds.]
• Shots. You'll need to provide records of various immunizations as part of enrolling at UChicago. It's best to have that box ticked off before you arrive. It's a pain to scramble around begging someone to stick you in the arm with dead microbes while you are rapidly revving up for Mr. MAPH's Wild Ride.
• Food Trucks. Right around lunch time, a flock of food trucks land on campus. I'm particularly fond of Bridgeport Pasty's veggie pasty and the steamed buns from Wow Bao. For a relatively thorough run-down of the food trucks and where they are on any given day, check out the uchiNOMgo Twitter feed.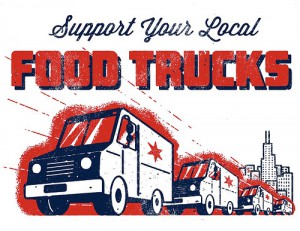 • Seymour. I'm embarrassed to tell you how long it took me to figure out what everyone was talking about. cMore is your student info portal. Check it out. Sign up for alerts, make sure your info is up to date, be aware of its ongoing existence.
• Squirrels. They are everywhere. They are my favorite.
We eagerly await your collective arrival, MAPH-zukunft!