Founded in 1971 by the late Jane Jordan Browne, Browne & Miller Literary Associates is Chicago's only full-service, independent literary agency. They currently represent authors writing in most genres of commercial adult fiction and non-fiction, as well as select young adult projects. As a hands-on, editorially-focused agency, they work closely with their clients in developing manuscripts and proposals for submission and sale. They also maintain an active subsidiary rights business and regularly license audio, film/television, and foreign translation rights to the works they represent.
Currently, they are most interested in representing commercial women's fiction, especially elegantly crafted, sweeping historicals, edgy, fresh teen lit, and CBA women's fiction by established authors. According to their website, they are also very keen on literary historical mysteries and literary YA novels. Topical, timely non-fiction projects in a variety of subject areas are also of interest especially prescriptive how-to, self-help, sports, humor, and pop culture.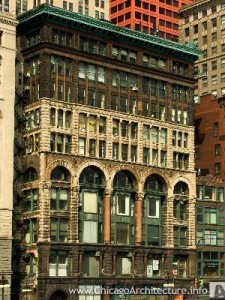 As an intern with Browne and Miller, you will be afforded the unique opportunity to develop practical skills and acquire tangible experience in trade book publishing within a busy agency setting. Their interns are exposed to all aspects of agency work. Duties range from basic clerical tasks including typing, filing, and packing and shipping to reviewing query letters, reading and evaluating manuscripts and proposals, conducting market research, and more.
They're located in the historic (and beautiful) Fine Arts Building on Michigan Avenue, right in the heart of the Loop and across from Millennium Park. If they give you an hour for lunch, you could easily hop, skip, or jump across the street to eat by the lake and relax in one of the best people-watching places during Chicago summers.
As if this wasn't already a fabulous opportunity, past MAPH intern Anna Jarzab published her first novel All Unquiet Things with Joanna McKenzie at Browne and Miller as her agent.  Also, last year's MAPH intern, Matt Seidel, had the chance to do a really interesting extended research project on e-book publishing and presented his findings for Joanna and Danielle at the end of summer. Don't miss the chance to get your foot in the door in the Chicago publishing industry!