I tried to put this off as long as possible, but the time is officially here…MAPHers, you MUST buy winter clothes! Some of you from California or Texas or other warm parts of the country might be thinking that you can get away with hooded sweatshirts and Northface fleeces through the winter. You're probably thinking, "Oh, this isn't too bad. It's December 1st and it's only in the 40's…I can handle a winter like this."
No, my friends. It's going to get worse. Much, much worse.
So, as your resident winter-expert (from Buffalo, NY, remember?), here are some tips to get ready for the single-digit temperatures that will be here before you know it.
(Read the tips after the jump…)
1. Buy a Coat. This cannot be a wind-breaker, a jean jacket, a leather jacket or anything else that does not add significant weight and bulk to your figure when you're wearing it. Get used to the fact now that you will probably look heavier than your normal self for the next few months. There's really no getting around that if you want to be warm.
There are really three options for coat-purchasing: a wool pea coat, a ski jacket, or the puffy coat. If you're going to go with a wool pea coat of some kind, make sure it's incredibly well-lined and you may want to think about knee-length rather than waist-length, since wind very easily slips into the crack between your coat and the top of your pants when you just have a waist-coat on. The ski jacket (or parka) is, perhaps, a better option. Macy's on State Street has some good, fairly cheap parkas that should do the trick. The mother of all winter jackets, though, is the puffy coat. This is probably your best investment and will keep you the warmest, even when the temperatures drop below zero (which they will).
2. Buy a Hat. Not a little newsie cap. Baseball caps won't work for Chicago winters, either. This needs to be a bonafide, fur-lined winter cap. Try my personal favorite (you may have seen one on A-J recently), the fur-lined, mail-man meets Russian style hat, complete with ear flaps.
3. Buy Gloves. Your fingers will get dry and cold and may fall off if you don't cover them. Mittens are better because they allow your fingers to keep each other warm with body heat. Those can get tricky, though, when you need to take notes in a book as you're walking to campus. So, meet the increasingly popular mitten/gloves. They're gloves with the fingers cut off, but they have a convenient little mitten flap that tucks over your fingers in extreme-weather situations. If you're really lucky, you can find the ones that also have little flaps that go over your thumbs. So cute.
4. Stock up on Warm Beverages. This is the time of year when you really will not feel like leaving your apartment to get tea at the MAPH office or stop at 3rd World Cafe on your way home. So, instead, go out now (while it's still only in the 40's) and stock up on tea, hot chocolate, holiday flavored coffee and the like.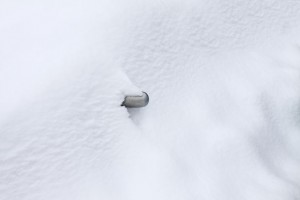 5. Winter-ize Your Vehicle. For those of you with cars in Chicago, there are a few things you might want to do to prepare your car for the cold also. If you don't have enough gas in your tank when freezing temps hit, the small amount in there can freeze and really mess up your car. So make sure your gas tank is at least half full through the winter, especially if you're not driving frequently. You also may want to spend the extra dollar or two for the anti-freeze wiper fluid so you can quickly de-ice your windshield without having to spend time outside scraping it off. And, if you're planning to drive further than Hyde Park, you may want to toss a blanket, a candle, and some matches into your trunk just in case. If you do get stuck in a snow storm, like the one we had last year, the candle should provide you with enough heat because of the small interior of your car so that you can turn the car off to conserve gas.
And, as always, we here at MAPHCentral are around to answer all your questions, even winter-related ones. Stay warm!