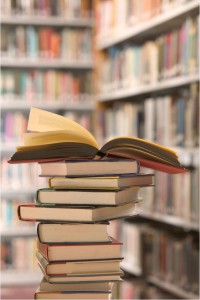 As September swiftly approaches, we know you nerds are getting just as excited about buying a stock of your favorite pens, cracking open the spines of brand new books, and hunkering down for some serious assigned reading as we are. But, alas, as these days are still several weeks away, here are some pre-core-reading videos with which to wile away your last precious days of summer…
In case you've already faced various forms of censure from your family about being a graduate student in the Humanities, this will put your mind at ease. And when we say at ease, we mean, "don't fret…everyone feels the same way your family does about Humanities grad students." Everyone. Including your professors.
This next one needs no introduction. Except to say that this is probably the best flash mob in history.
And this one is really just in case you forgot what Daniel Radcliffe looked like at age 11. I wouldn't be opposed to hosting a MAPH Harry Potter Movie Marathon. We can take a vote during Core.
Speaking of, the syllabus for Core will be released soon, so you'll have plenty of delicious theory and philosophy to occupy your time the few weeks before Colloquium. But, in the meantime, make sure you're enjoying your summer! For those of you who have recently moved to the area, we're currently planning an early-arrivals meet up so you can start schmoozing with one another before colloquium even starts. More on that coming soon.