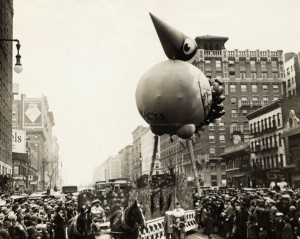 Since the dawn of time, people from all over the world have held celebrations to express gratitude for the abundance of the fall harvest.  Modern Americans have just such a holiday: it's called Thanksgiving…
Just kidding.
Kind of.
Whether you're packing your bags to get on a plane, bracing for a long road trip, scrubbing your apartment like mad in preparation for guests, or anxiously awaiting the calm that will ensue when everybody else leaves for the holiday, this post has the answers to all (some… a few…) of your Thanksgiving queries.  So let's get started.
Q: What easy, yet festive Thanksgiving craft can I make while my pumpkin pie is in the oven?
A: As Hilary so eloquently explained in her lecture on Althusser, we are always already interpellated as subjects... so what could be the harm in making one more HAND-TURKEY?  Supplies for this project can be found in the MAPH office.  Oh, and be sure to hang the finished product on the bulletin board and include your name, so that you can re-experience the pain/pride of your investment in "good work".
And if after this you're still in the mood to make Thanksgiving crafts, why not design a centerpiece for your thanksgiving dinner table?  I kinda like these creepy little dudes...
Q: Okay, next question.  What is the most effective way to antagonize my fellow travelers?
A: I don't know if it's the most effective way, but certainly the most Thanksgiving-y way to annoy folks travelling with you (it matters not whether they are relatives or total strangers) is to belt out a few rounds of the classic Thanksgiving song, "Over the river and through the woods." As you may have heard, the lyrics to the song were written by Lydia Maria Child in the form of a poem, "A Boy's Thanksgiving Day," which appeared in the volume Flowers for Children published in 1844. What you may not have heard is that there are actually THREE verses to this song (not just the first verse that everybody knows).  The tune may also serve as an antidote to potential tensions around the dinner table, uncomfortable silences, well-meaning, anxiety inducing questions about thesis topics, etc.

Q: Okay, but where can I find a really awesome, epic-ly long Thanksgiving song that is actually more about hippies dodging the draft and that will make me laugh until I cry?
A: Look no further.  (Note: this is in two parts.  Stick with it, guys.) (Alice's Restaurant)
Q: But seriously, where can I purchase some delicious local produce for my Thanksgiving meal?
A: It just so happens that the Chicago Botanic Garden is holding a Winter Farmer's Market this coming Sunday (the 21st).  I'll admit it's a bit of a trek to get over there from Hyde Park, but this will give you a good excuse to get your mind off final papers for a few hours.  And it's free to get in!  Click here to learn more.
Q: That sounds pretty good.  Now tell me this: how can I make stuffing like Marilyn Monroe used to do?
A: Click here to see Marilyn Monroe's insanely complicated stuffing recipe, which includes a half pound of chicken livers and apparently takes two hours to prepare.  Have fun with that...
Q: Well, what should I actually cook then?
A: Good question!  How about this Spicy Mexican Squash stew?  Or this Potato-Fennel Gratin.  Or maybe some cranberry, ginger, and orange chutney. Mmmm…
Q:  Cool… Well… I think that's all the help I need.
A: Alright, then.  If all else fails remember that there's always toast and popcorn.
(Have a nice Thanksgiving, everyone.)