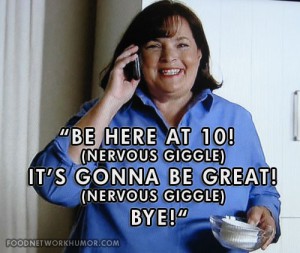 As most of you already know, this week's social hour will be a PRECEPT COOKING CONTEST, in the style of TOP CHEF!  Each group should plan to bring a main dish and either a side (salad, veggie etc.) or a dessert.  This strikes me as really great timing.  Something about the days turning chilly and the sight of butternut squash in the market just makes me want to COOK.  And if this is an impulse that you share, I advise you to go with it– the work that you are doing in MAPH requires more nourishment than that leftover frozen pizza can provide, and there is something about chopping onions of an evening that provides a much needed break from, say, Hegel.  With that in mind, here are a few places to look for cooking inspiration (and really yummy recipes)!
1.) Heidi Swanson's blog 101 Cookbooks is jam packed with great vegetarian recipes.  Plus, she's a photographer and makes food look beautiful.
2.) Click here to find farm+house+table's recipe archive.  This site is brought to you by the folks who run a community farm in Austin, so their recipes are nicely seasonal.
3.) The Moosewood Restaurant online recipe archive is maybe not so expertly designed, but they do know what they're talking about… I think that Moosewood recipes are always a little short on SALT, but you know, taste as you go.
4.) Finally, look to Ina Garten aka the Barefoot Contessa.  I like her because she doesn't over complicate things.  I'd love to see some of her tapanade on the table friday.
5.) If all of this sparks in you a realization of your deep connection to your food, those who prepare it, those with whom you share it, listen to Katrina Vandenberg reading aloud her essay, "On Cold-Weather Vegetables."